Newsletter: October on Maui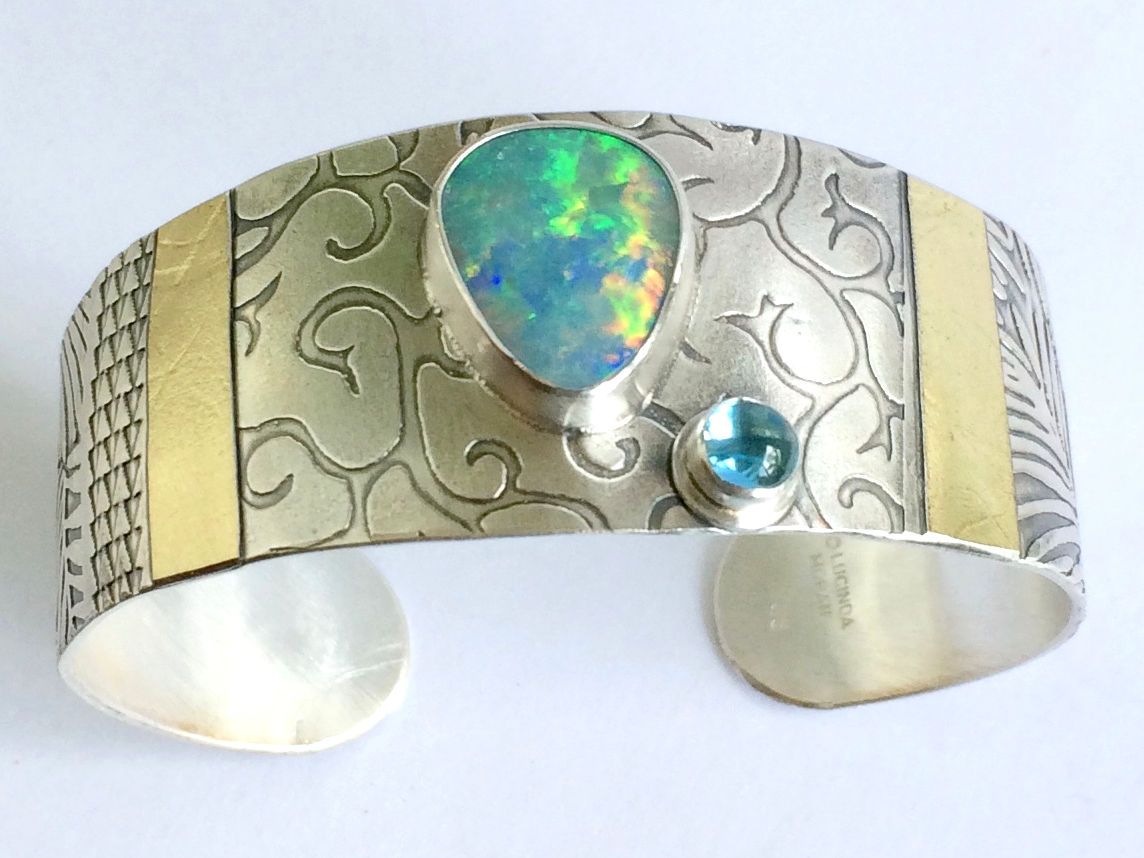 Opal Jewelry
Top: Cuff by Lucinda Moran
Middle: Earrings & Ring by Larry River
Bottom: Pendants by Patricia Van Wagoner
Opals, Opals, Opals
With Opals being one of October's birthstones – we thought it would be the perfect time to highlight this beautiful gem!
The most colorful gemstone, Opals refract white light (like prisms) which produce a rainbow effect. The ancient Greeks believed that opals came from Zeus's tears of joy when he defeated the Titans.
Opals are formed from a combination of silicon dioxide and water. Simply put- as water runs down the earth, it picks up silica from sandstone and carries the now silica-rich solution into cracks and voids. As the water evaporates the silica deposit is left behind. This cycle repeats over a long period of time to form an Opal.
We have several jewelers at Maui Hands who have incorporated and highlighted Opals in their pieces.
Fun Fact: Opals have been found on Mars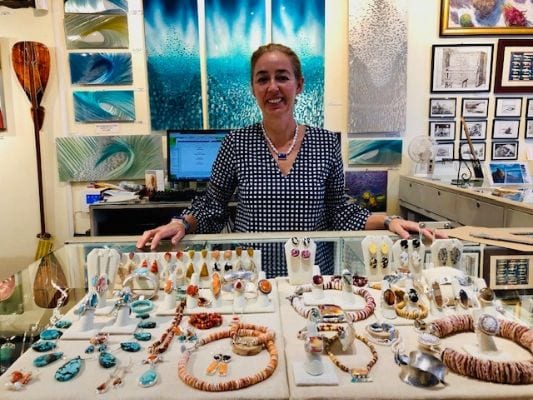 Artist Statement:
"May the jewelry I create bless your life with the same richness I have experienced throughout my life, and may your special pieces journey into a lifetime of magical memories.  It is my hope that you find joy in savoring the natural beauty of every stone, the richness of their natural colors, the artisan's imagination and hands, and the authenticity and generosity of the earth to gift us with such beautiful miracles.  These gemstones have been procured over my lifetime carefully choosing each and every stone individually for its uniqueness and natural beauty.  I have a discerning eye so that you may enjoy your pieces with confidence."
Available at Maui Hands Hyatt & Lahaina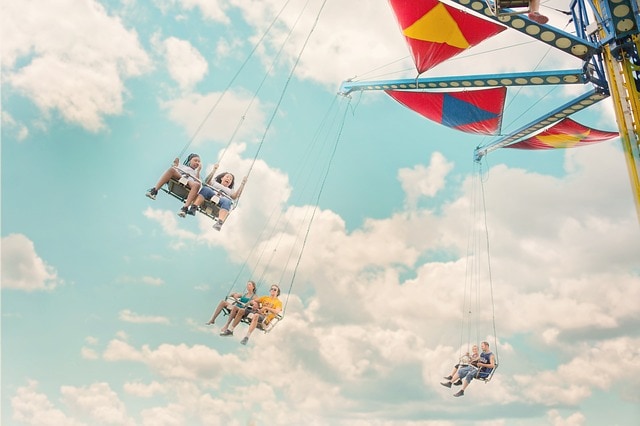 97th Annual Maui Fair & Parade
This October, Maui welcomes the annual Fair and Parade! Each year the fair provides multi-cultural food, an arts and crafts exhibit, entertainment, contests, and rides! It will open with the traditional parade which includes marching bands, non-profits, county officials and more!
October 3rd – 6th, 2019
Wailuku, Maui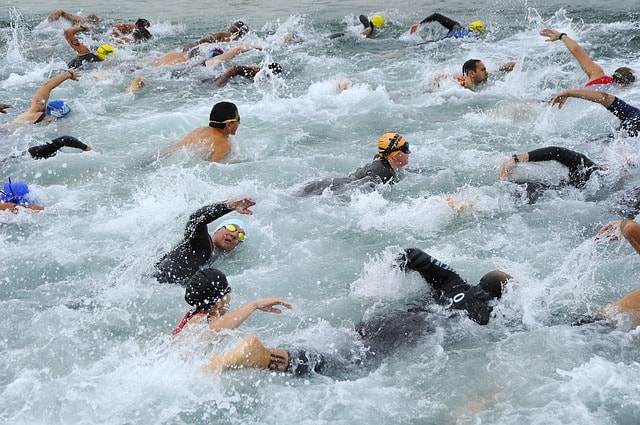 XTERRA World Championship
The XTERRA World Championship on Maui this month is the last in a series of more than 100 off-road triathlon races held in 30 countries and 38 US States.
800 racers will compete in an off-road triathlon combining a 1 mile swim, 20 mile mountain bike race, and a 6.5 mile trail run.
October 27th, 2019
The Ritz-Carlton, Kapalua
Pono (Righteous)
330 'Ukuleles & 131 Guitars Donated to Schools in Maui County  
Servco Pacific donated musical instruments and services to 55 public schools across Hawaii last month. Maui County schools were fortunate and grateful to receive 330 'Ukulele's of the 2000 total donated, as well as 131 of the 750 guitars.
Chairman & CEO of the company stated – "We know there's a strong correlation between arts education and improved literacy skills in the classroom.
Auwe (Oops)
Safety Officials Urge Caution Following Rescue of a Dozen Hikers
The Maui Fire Department recently rescued 12 hikers (due to high waters) from one of Maui's favorite hiking spots, Bamboo Forrest.
In light of the incident, officials are reminding hikers to "be aware of the possibility of changing weather conditions any time they go hiking." They also reminded that "while it may not be raining in the area you are hiking, rains at higher elevations may cause water levels in streams in rise quickly"
ARTISTS IN RESIDENCE FOR OCTOBER 2019
We are very lucky to represent the work of so many talented local artists.  For many years, we have facilitated our Artist in Residence program that offers clients the opportunity to meet some of our artists,  learn more about their artistic process and talk story. We hope you will join us one day and meet one of our incredible artists.
HYATT
Ariel Quiroz, oil painter. Mondays in October from 4p – 8p
LAHAINA
Cecilia Chenault, mixed media artist. Tuesdays in October from 11a – 2p
MAKAWAO
Amanda Scott, mixed media artist. Fridays in October from 11a – 4p
Stacy Vosberg, acrylic painter. Saturdays the 5th & 19th from 11a – 3p
PAIA
Nikki Moss, mind scape painter. Wednesday the 2nd, from 11:30a – 3p
John Ensign, acrylic painter, Thursdays in October from 1p – 3p
Richard DiGiacomo, mixed media artist, Sundays in October from 11a – 3p