Newsletter: 

September on Maui
Gyotaku – Fish Printing
Gyotaku is a traditional Japanese practice which dates back to the mid 1800's. What was originally fishermen's method of recording their catches has become an art form loved by many.
The combination of two words GYO, meaning "fish", and TAKU which means "rubbing", describes the method in which these original pieces are created.
Paint or ink is applied directly onto the body of the fish, then rice paper is put on top to receive the ink image. If the process is done correctly, a near exact reproduction of the fish (in size and texture) is created.
Most commonly, water based inks are used, so the fish can be cleaned and eaten.
Artist often embellish with color pencil or another medium to add additional colors, patterns, and details.
We have two artists at Maui Hands who have masted the art of Gyotaku.
Carrie Lee Brady of Hawaiian Fish prints – available at the Hyatt & in Makawao
Dewitt Lickle of Natural Impressions – available at our Paia gallery.
New to the Maui Hands Website
The Lei We Have Loved
We've created a virtual catelog of the Ni'ihau Lei we have had during the past 26 years
"Passionate about shells and fascinated with the concept of a closed society on a remote island, I began, over 24 years ago, collecting the works of the families of Niʻihau.  The perfection of work, the intricacies of design and the rarity of the shells drew me in.  Meeting the lei makers and their families, created in me, great interest in supporting their community.  It is getting more and more difficult to procure new pieces given that currently there are fewer than 80 people living on the island, many of them elderly.  When I began collecting there were over 250 residents.  In the old days, there were thousands of native Hawaiians living on Ni'ihau. 
Click on the link below to see the Ni'ihau lei that have come and gone through my collection.   A few pieces are Kauai shell lei.  Some of the pieces are available, or I have similar pieces.  You are welcome to inquire." – Panna
https://www.mauihands.com/project/the-lei-we-have-loved/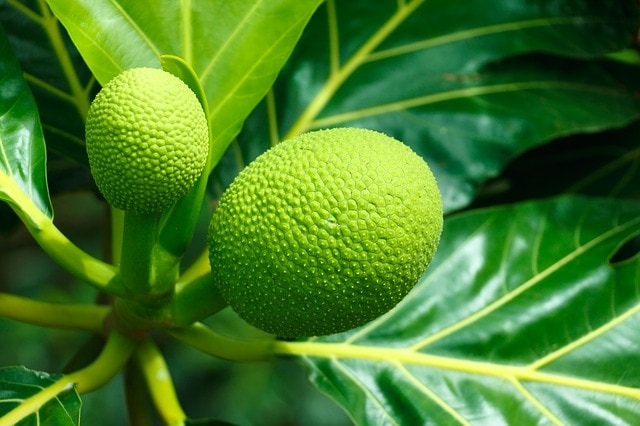 La Ulu
Breadfruit Day
Sponsored by the Hawai'i Tourism Authority, Maui Nui Botanical Gardens will host the 3rd annual Breadfruit day. This free community event will include food booths, breadfruit cooking demonstrations, Pacific 'ulu (breadfruit) varieties for sale, a Hawaiian Plant sale, and free cultural activities.      
September 7th, 2019
10a – 3p
Maui Nui Botanical Gardens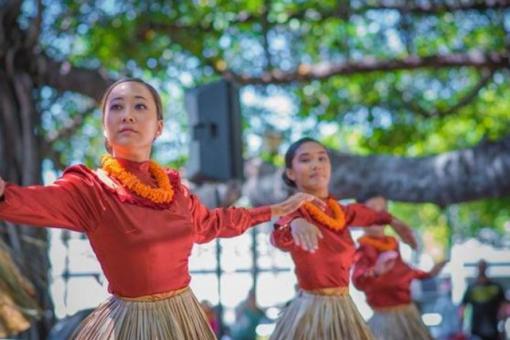 Annual Festivals of Aloha
The annual Festivals of Aloha, Maui Nui Style honors Hawaiian Heritage with pageantry, parades, street parties, concerts, and family activities. Open to the pubic – and most activities are free! Festival Ribbons are $5 – proceeds help fund countywide events. 
September 14 & 15
9a – 5p
Lahaina Banyan Tree
Pono (Righteous)
Central Maui Little League Team Goes to the US Final
The Central Maui Little League team returned to Maui last Monday after making it all the way to the US Final.
The team was greeted at the Kahului Airport by a crowd of friends, family, and supporters. After winning three straight games in the series, the team came up short against Louisiana.
They finished second in the US, and fourth overall 
Auwe (Oops)

45-Year-Old Tapestry Removed from Maui County Council Chambers
A tapestry, which was commissioned in 1972, made by world renowned weaver and Hawaii native Alice Kagawa Parrott, has been removed from the Maui County Council Chambers. The county seal has replaced the tapestry after health concerns were sighted as the reasoning behind the transition.   
  
ARTISTS IN RESIDENCE FOR SEPTEMBER 2019
We are very lucky to represent the work of so many talented local artists.  For many years, we have facilitated our Artist in Residence program that offers clients the opportunity to meet some of our artists, learn more about their artistic process and talk story. We hope you will join us one day and meet one of our incredible artists.
HYATT
Ariel Quiroz, oil painter. Mondays in September from 4p – 8p
LAHAINA
Kelsi (Pandeia), sundial watches. Mondays in September from 11a – 2p
Ariel Quiroz, oil painter. Tuesdays the 3rd, 10th, 17th, & 24th from 11a – 2p
MAKAWAO
John Ensign, acrylic painter. Thursdays the 19th & 26th from 11a – 3p
PAIA
Christine Waara, watercolorist. Tuesday, September 10th from 12p – 3p
Amanda Scott, mixed media artist. Wednesday, September 11th from 1p –  4p
Stacy Vosberg, acrylic painter. Monday, September 23rd from 11a – 3p