There is no better place on Maui to find that special piece of local artwork. It's a real voyage of discovery! Maui Hands is the creative efforts of 300 local artists working in every conceivable medium and style. Fine art, prints, photography, woodwork, ceramics, blown glass, furniture, sculpture, linens, and a large selection of fine and casual jewelry are all there, as well as the largest collection of Ni'ihau shell lei on the island. Each gallery is a pleasant place to visit, full of interesting and eclectic pieces in every price range.
The Story Of Maui Hands ~ Since 1992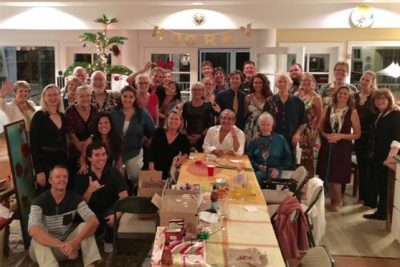 Maui Hands began a tradition of representing Hawaii's fine artists and artisans in the spring of 1992, first opening to the public in August 1992 at The Courtyard, Makawao, with just 25 artisans. The second gallery began operation in November 1994 at the Queen Ka'ahumanu Center, Kahului, where for seven years in a row the gallery won the center's award for "Highest Sales Per Square Foot" in its category. Maui Hands opened its third location in April 2000 in Paia on the picturesque North Shore, where much-needed space allowed for more art displays, as well as increased foot traffic. In December 2002, Maui Hands was invited to open at the prestigious Hyatt Regency, Ka'anapali, which allowed those artists remaining on the wait list to be represented. Maui Hands opened in September 2004 on Front Street in popular Lahaina Town, and quickly became the second busiest of the four galleries after Paia. In July 2011, the Makawao location moved to a larger space on Makawao Avenue to accommodate larger pieces for the home, including fine furnishings, sculptures, and vessels crafted in wood, ceramics, plant fibers, and more.
 
Meet The Owner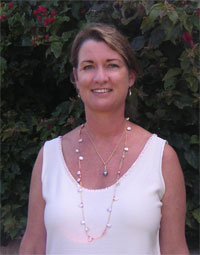 Panna Speas Cappelli was born in the summer of 1960 on Lake Michigan. Her first home was a 52-foot sailboat she shared with her parents, grandmother, three sisters, a brother, and a monkey. She spent blissful years of childhood on St. Croix in the U.S. Virgin Islands before moving to Florida to attend college. After four years in a commune, a year traveling the world and two years in the Florida Keys, Panna then found a home in Maui. Her family and an interesting and eventful life taught her the value of courage, stamina, and honesty. Business school provided her the bookkeeping, secretarial, and management skills needed to start an enterprise, while working in the service industry taught her how to value and respect the customer. Maui Hands was born of a desire to work with good people while being surrounded by beauty. Dreams do come true!    
"At the end of a tiring day, we get feedback from our customers that brings our energy back up. They most commonly remark about the beauty of the collection as a whole and often are kind enough to let us know they appreciate our help and enjoyed meeting us. Aloha has a way of spreading. We hope that we have imparted a bit of Maui." –Panna Speas Cappelli