Carol Schwarz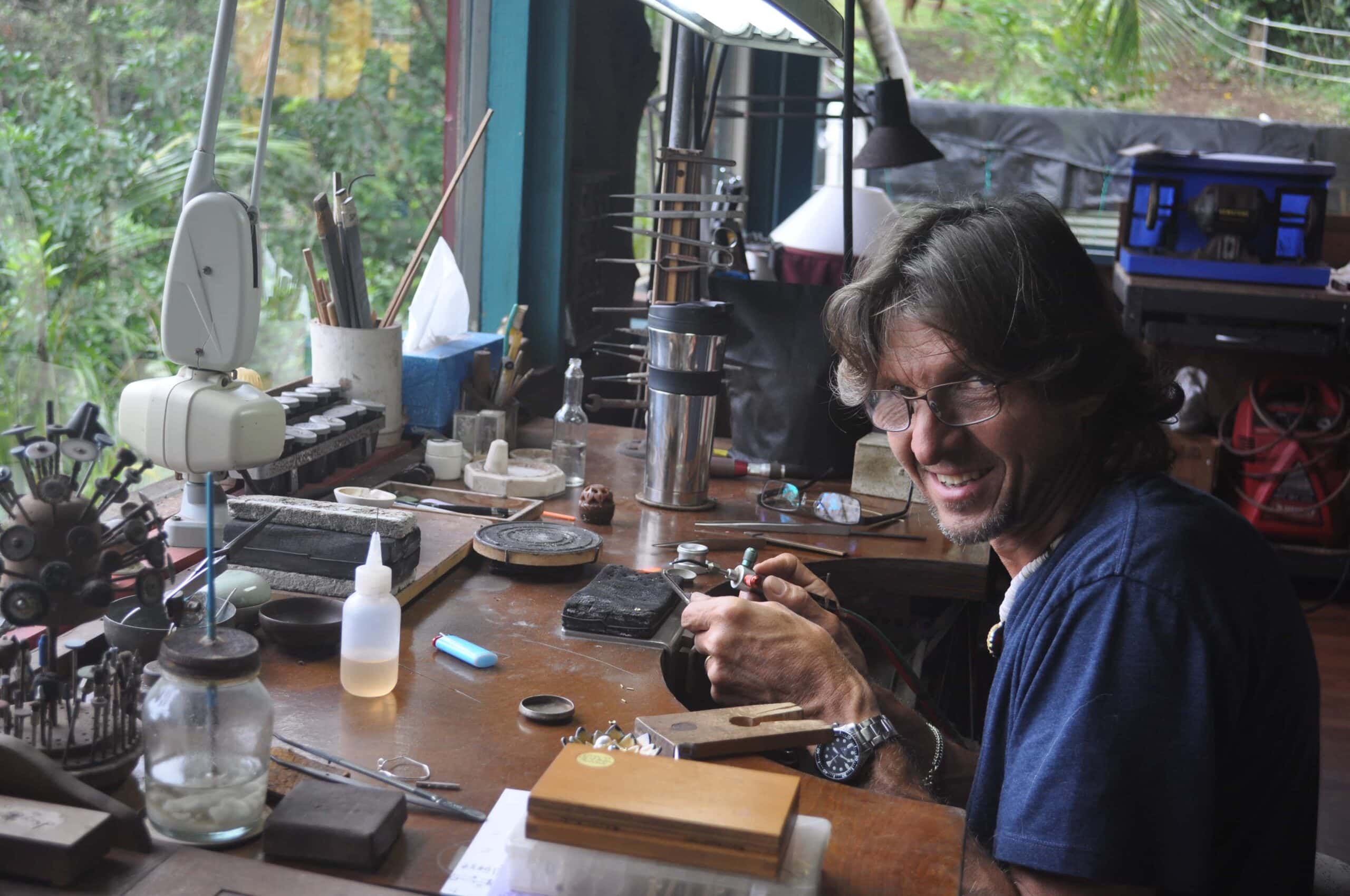 Michael Schwarz
For Maui artists Carol and Michael Schwarz, life is a magical adventure. This becomes obvious whether one gazes upon the harmonious, environmentally inspired pieces created by Carol, or the meticulously crafted masterpieces by Michael. It was kismet that brought the two together over 30 years ago, Michael having just arrived on Maui from Austria in search of the place where his natural abilities as a self-taught jeweler could evolve to their full potential. Carol's background was in arts and design, with a natural affinity for handiwork, and in Michael she found a best friend and a mentor.
Together the two have created their utopia on Maui's North Shore. A jungle haven where the humbleness of their off-the-grid lifestyle contrasts against the extravagance of the world class jewelry produced there. For Carol, the natural beauty of Maui is an obvious influence upon her creativity. The flowing lines and colorful gemstone combinations of her designs embody the essence of the islands' landscapes. The persistent, self-challenging Michael thrives upon mastering technological perfection and mechanical genius in his work. With a background in engineering and biology, his jewelry skills are completely self-taught, and over 35 years of experience have made him one of the most respected goldsmiths in the islands. Michael is an expert stone setter and enjoys designing pieces which are inspired by the architectural richness of his childhood in Vienna.
See something in our galleries not shown here? Please email [email protected].