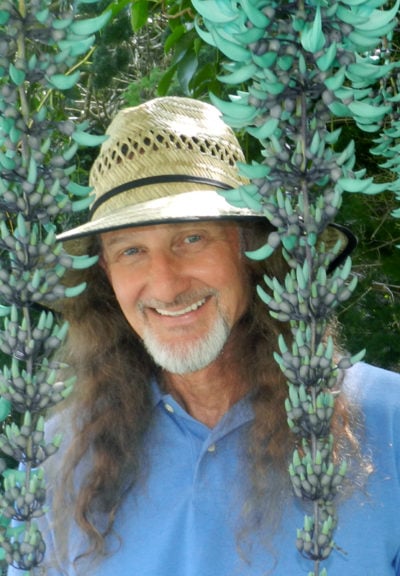 Steven Smeltzer's artistic odyssey began in a ceramics class in his last year of college.  He knew, from then on, that this was to be his life's work.  His intention was to make pottery but every time he would make a bowl or a cup, he would add a face to it.  Eventually, he stopped making the bowls and cups and concentrated on making his very distinctive creatures.  An avid surfer, Steven was drawn to the islands and he has lived here for most of his life.  He gets his inspiration for his work from the lush, tropical lifestyle and deep respect for the ocean and then adds his own peculiar twist.  Steven makes no secret of the fact that his favorite artist was Dr. Seuss.
Steven's sculptures are made of high-fire stoneware and the eyes are made of porcelain clay.  After the piece has dried, it is dipped or sprayed with an oxide strain which is partially wiped off before the firing process.  The vibrant colors are achieved by applying acrylic paint, followed by a light misting of acrylic.
GALLERY NOTE: Each of Steven's pieces is one-of-a-kind! After you place your order, we will email you images of in-stock options. To see images of available works prior to purchase, please email [email protected].
See something in our galleries not shown here? Please email us at [email protected].