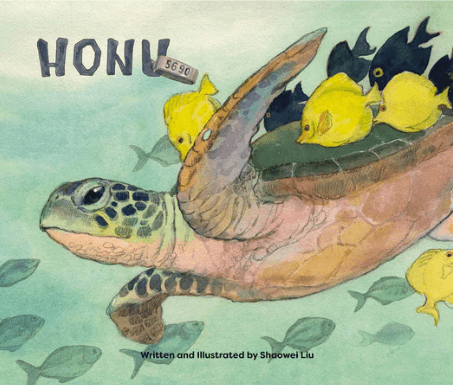 Shaowei Liu is a Maui-based artist who previously worked as a 3D modeler in the gaming industry. Having taught both 3D game art as well as illustration for more than a decade at her alma mater Academy of Art University in San Francisco, she currently divides her time among children's book projects focusing on environmental conservation, teaching, and raising butterflies.
You can find Shaowei's latest book, "Honu 5690" ― the improbable story of one turtle's journey around the Hawaiian archipelago from birth to motherhood ― on Bess Press out of Oahu.
See something in our galleries not shown here? Please email us at [email protected].