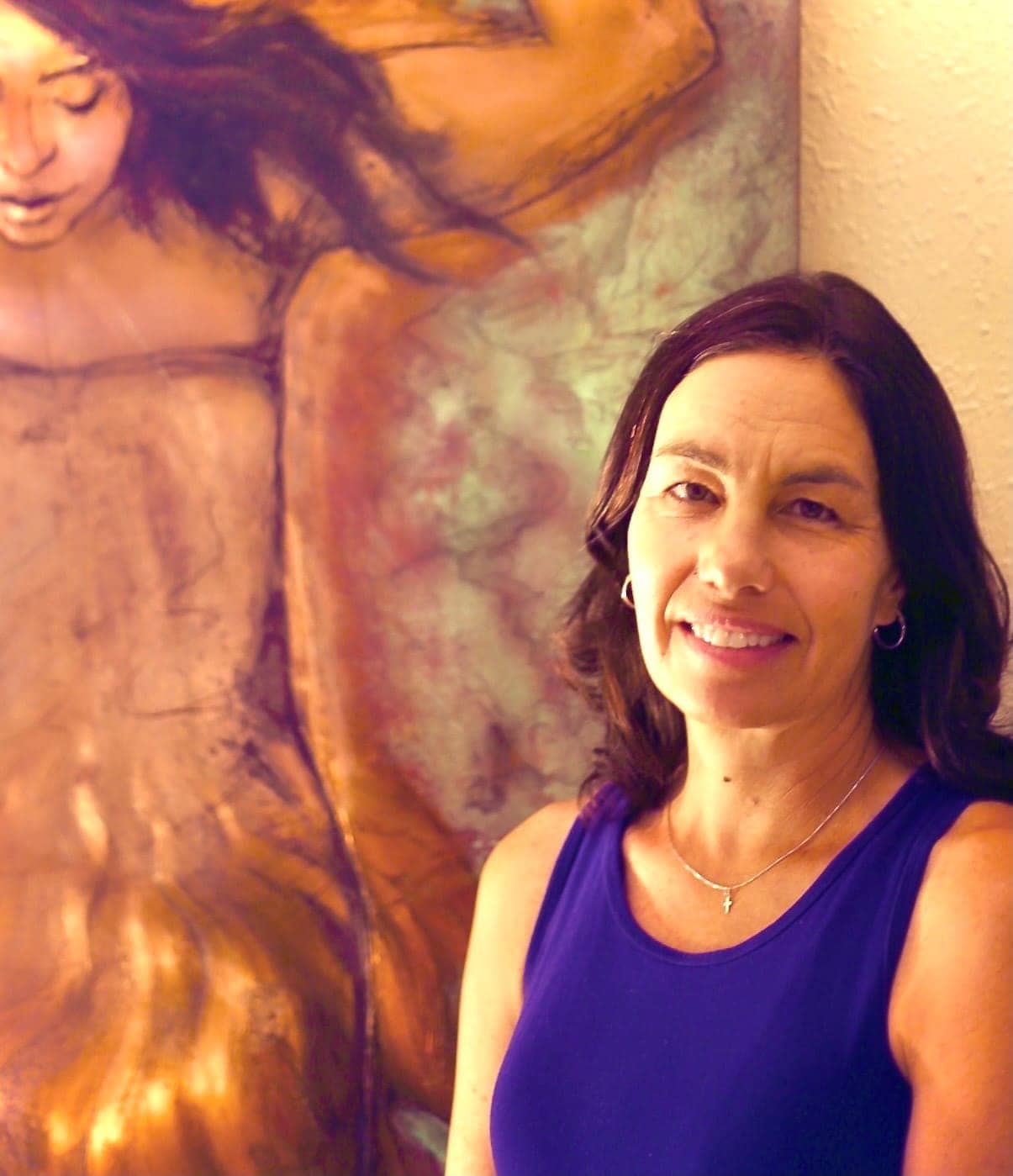 "The process of drawing the figure is like love and honesty – it's where creation best comes from."
Maui-based Sara Honeycutt is a fourth-generation artist of classic contemporary figure works with 40 years' experience and dedication to drawing, illustration, and printmaking. Her works engage primarily the female figure using graphite, oils, and natural patina on copper.
Sara has always been an artist and started drawing women at age nine. Inspirations include Matisse, Gaugin, R.C. Gorman, and Hawaii's Pegge Hopper – as well as a grandmother who was an island figure artist, and a great-grandfather who was an underground artist oddly responsible for starting the Russian Revolution. Sara has an incredible personal story to tell and is writing a book about it, and there is usually something scriptural written on or the basis of her artworks.
Sara has had art exhibitions and awards across the U.S., operated a fine art gallery in a historic arts district, and illustrations published internationally. She has her degree in Illustration and Printmaking.
See something in our galleries not shown here? Please email us at [email protected].