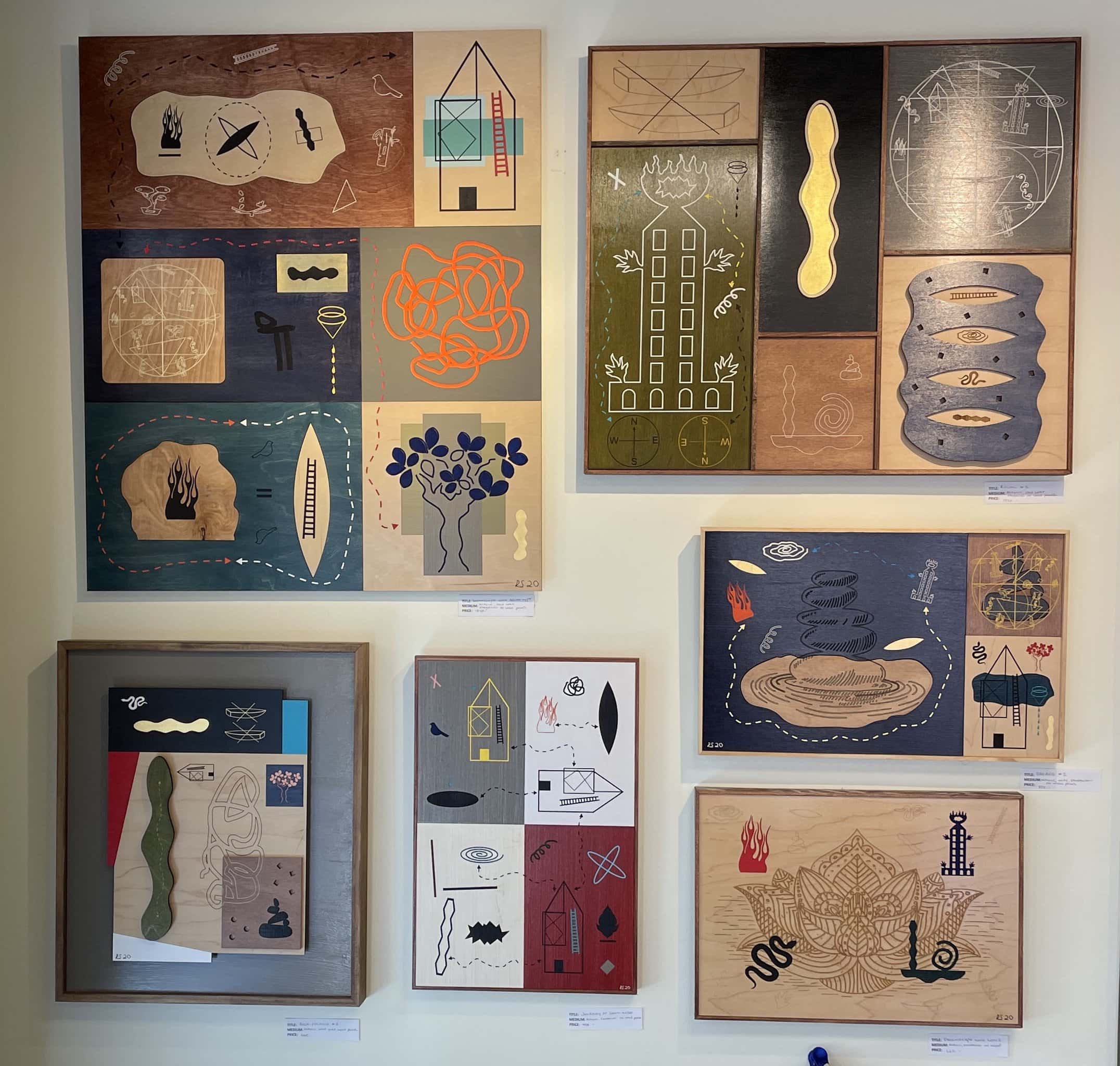 "My work as an artist has been a continuous pursuit for over 40 years. I received my BFA in Studio Arts from Michigan State University in 1985 and my MFA in Studio Arts from the University of Hawaii at Manoa in 1994. Hawaii has been my home for close to 30 years — most years have been on Maui where I currently live, but also include time on Oahu and the Big Island. The numerous art events I have been privileged to be included in are juried exhibitions (Hawaii Craftsman, Japanese Chamber of Commerce, Artist of Hawaii), invitationals (The Contemporary Art Museum Honolulu at FHB, Shoe Box International Traveling Sculpture Exhibition), and a two-person exhibition at The Schaefer International Gallery In 2006, just to name a few. Also, I participating in fundraising events for charities and art programs has been an important part of my artistic contribution over the years.
"My work is an extension of years developing a visual vocabulary, with the influences of images being from references that I interpret both consciously and unconsciously. Images seem to float in and out of spatial parameters of their own, related somehow and yet separate. Color, line, negative/positive shapes, scale, and proportion all contribute to each artwork. Often the work is not linear, but more of a cyclical journey — returning to ideas not yet finished, only to discover a more intuitive and inspirational narrative for completion. I have borrowed a statement from someone I admire greatly and have adopted it as my own: "The world will be saved by beauty." I hope in some way I am contributing to this ideal by creating and sharing my art."
See something in our galleries not shown here? Please email us at [email protected].