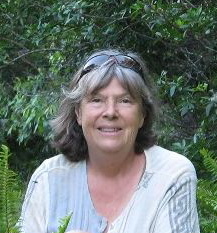 Interested in a custom piece? Please email [email protected] with your ideas and we will work with you to make your vision a reality.
Robin Fahey Cameron's ceramics are dramatic and original, reflecting her fascination with form, texture, color and function.  She creates unique objects – a container to hold a personal treasure, a vase to display flowers or a piece that simply exists to delight.  Her abstract sculptures have a life of their own.  They may be whimsical, thought provoking or simply exist as beautiful, intriguing objects.  Robin is also an accomplished fine art painter and a member of the Oil Painters of America.
Gallery Note
Each of Robin's pieces is one-of-a-kind! After you place your order, we will email you images of in-stock options.
PLEASE NOTE: If you have a very specific color or pose in mind, please email us at [email protected] to place a special order.