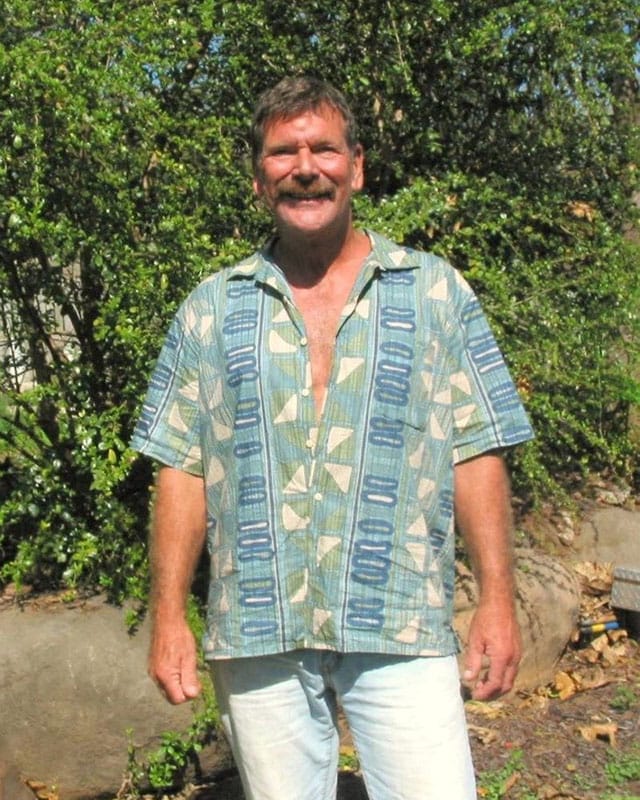 Interested in a custom piece? Please email [email protected] with your ideas and we will work with you to make your vision a reality.
Richard DiGiacomo, an accomplished artist known for his innovative approach to coloration, was born of Russian and Italian descent and has been a leader of the faux art industry for more than 35 years. As a master of his craft, Rich has worked with celebrities, noted interior designers and leading institutions. His work has earned numerous awards of excellence and has appeared on television and discussed on radio.
His process takes 7-14 days for each piece. The panels are first cut, then deglazed and sanded using two grades of sandpaper. Using a grinder and Dremmel and special techniques, he creates his designs. The designs are then sterilized and painted with translucent and custom mixed Candy Apple brand paints. He then applies 8-10 clear coats with a UV additive which creates the ultimate in protection, depth and movement. The piece is then wet sanded using three grades of sandpaper and buffed out with three different wheels and three different types of buffing compounds to a brilliant luster.
Richards pieces can be hung in an exterior location and buffed out with a microfiber cloth and Mcguiars "detailer" if maintenance is required.