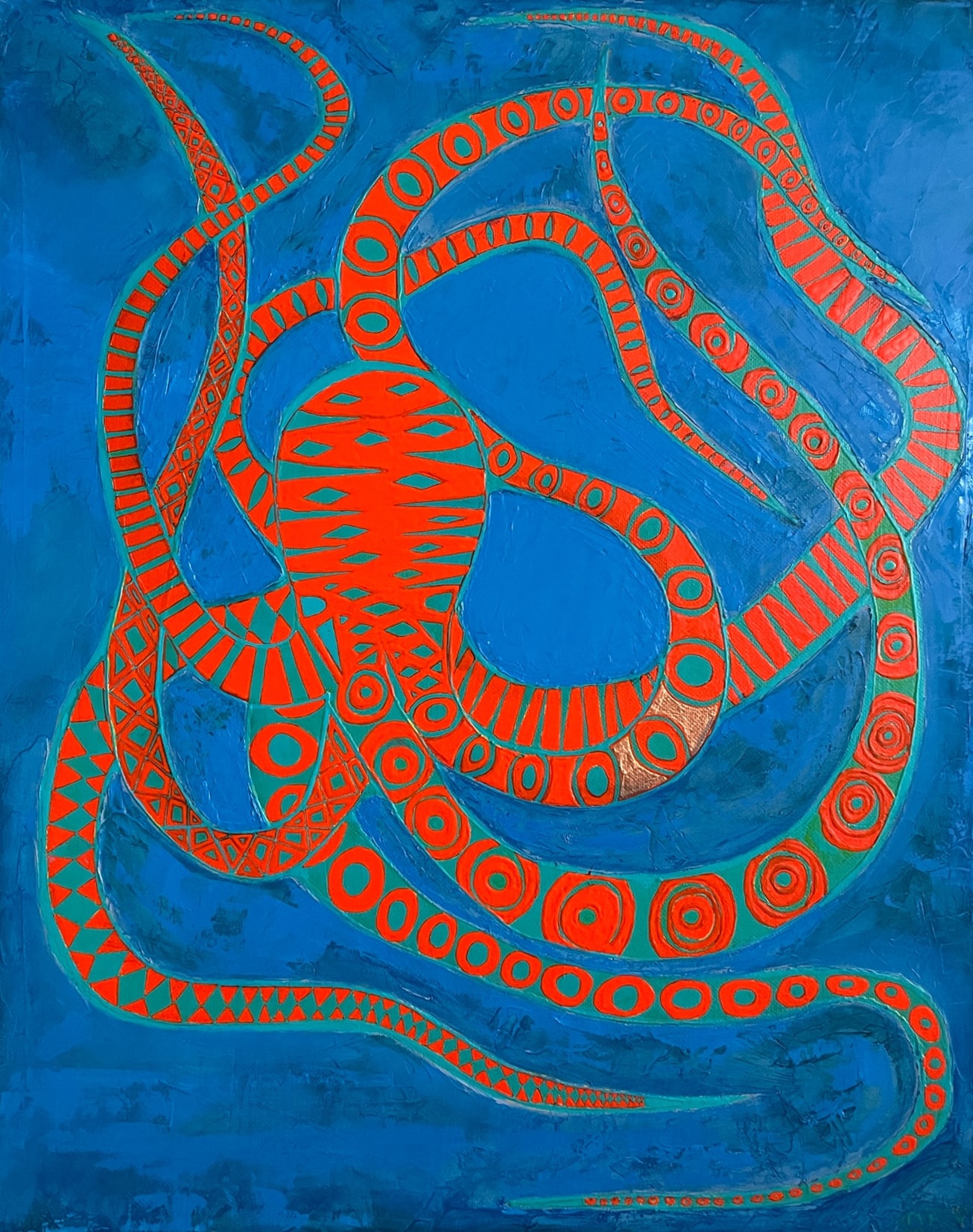 So as not to become the proverbial starving artist, Peter Fisher changed his major from art to chemistry. Peter went on to earn his doctorate in organic chemistry and worked in the biotech industry making energy transfer fluorescent dyes. Later, he moved to Maui with his family and helped open an art supply/gallery business with his partner, working as an art supply consultant and spending his free time exploring mixed media compositions. Peter presently teaches chemistry at the University of Hawai'i, Maui College, and likes to make art during summer break.
Peter was raised with science and art, which has led him to pursue both interests. His experience of traveling through the Southwest exploring desert volcanoes with his father and steeped in studio art at home with his mother shaped a creative life. He is particularly drawn to and inspired by works of abstract expressionists Miro, Clee, Kandinsky, Rothko, and Gottlieb, and the timeless art of ancient culture.
"Art has been: 'a life practice,'" Peter says. "My favorite plan is to make compositions from an emerging idea starting from an undefined beginning. If all else fails, I'll put fish on it. I work to design and balance art compositions with color, contrast, and texture in combination with symmetry, amorphous shapes, and symbolic representation of living creatures, using oils or mixed media. I aspire to make art compositions as meaningful and beautiful as I possibly can."
See something in our galleries not shown here? Please email us at [email protected].