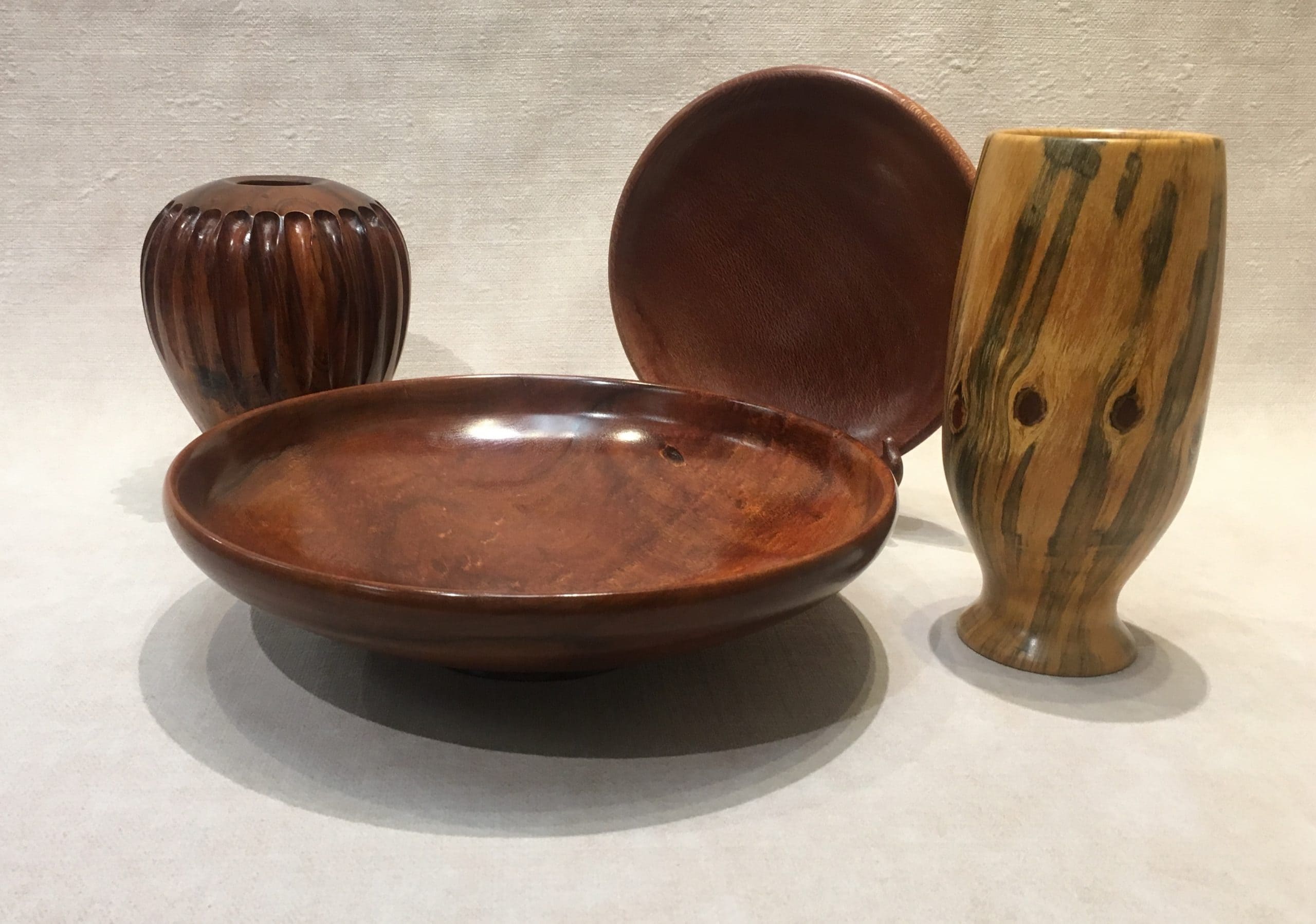 Parker & Debbie Nicholson
Parker and Debbie Nicholson are a woodworking team who live and work in Keaʻau on the Big Island of Hawai'i. Parker has been turning bowls and building furniture for over 35 years, and Debbie has been a wood turner since 2002.
Parker's passion for locally sourced wood has led him to creating larger pieces: limb junction, oval bowls, platters, and natural-edged vessels. Debbie is drawn to smaller bowls and colorfully dying bowls. Both are members of the American Association of Wood Turners, Big Island Wood Turners Club, and the Hawai'i Wood Guild.