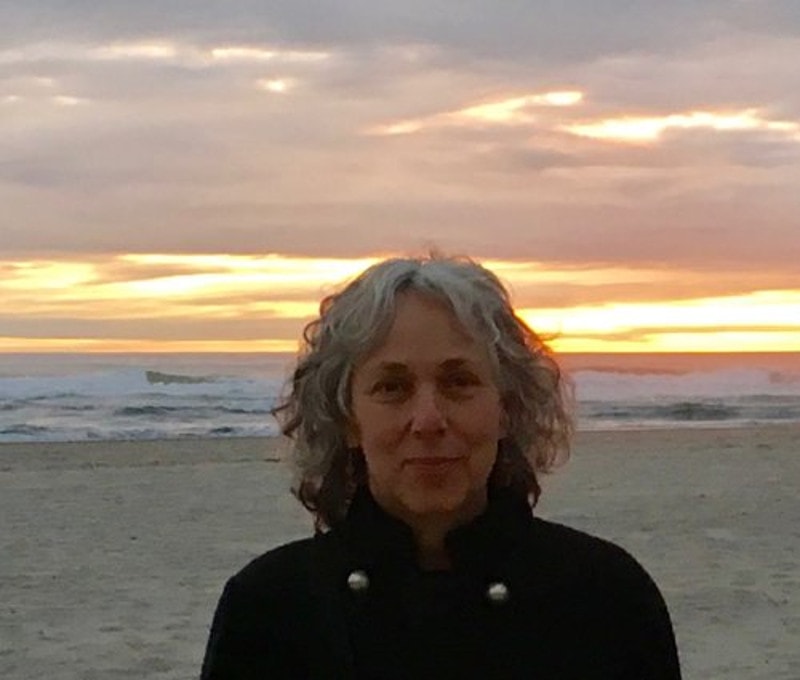 Bindi has had an interest in and a passion for color and art for over 30 years, with her mediums including but not limited to acrylic painting, mixed media, and collage. Her experience includes co-founding the "Local Color" Art Collective in Middleton, California; teaching "Art PlayShops" dance meditation, contact improvisation, and authentic movement; and organizing, facilitating, and fundraising for a support group for women dealing with cancer using gentle movement, creative writing, and art.
Bindi's current series of collage paintings, called "Lyrical Landscapes," is inspired by Maui, the Puget Sound, the San Juan Islands, and the Oregon Coast. Using acrylic paints on BFK Reeves paper and archival glue on Birchwood plywood, she began creating them at Sitka Arts and Ecology Center while doing an art residency in Spring 2017.
See something in our galleries not shown here? Please email us at [email protected].