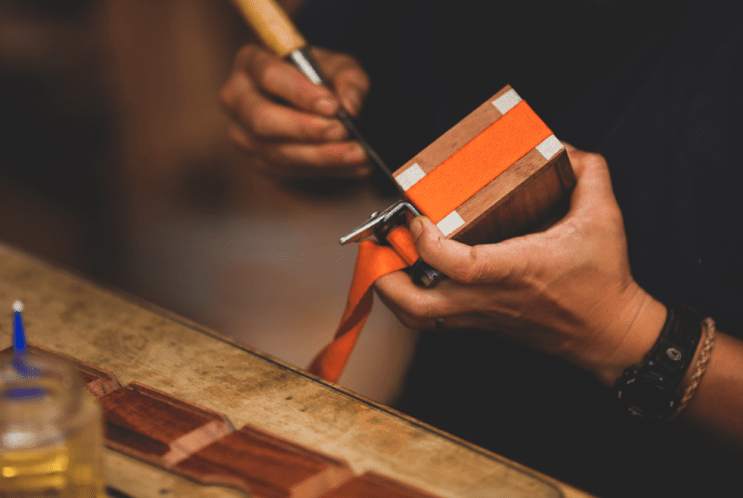 Image courtesy of FLUX (fluxhawaii.com)
Maho Shaw was born in the mountains of Nagano, Japan, to a family of carpenters. After graduating from woodworking/forestry high school, she worked at her family's contracting company using local woods to build and refurbish homes, commercial buildings, and temples in the area.
Maho moved to Hawai'i in 2006 to make furniture, ukuleles, and art. Combining her love of surfing with Hawaiian elements from mauka to makai, woods such as pheasant, mango, and koa become the canvas for a variety of shimmering seashells, painstakingly hand cut with a tiny fret/jeweler's saw to fit together perfectly. No laser cutters are used in this artwork, and each frame is also handmade by Maho.