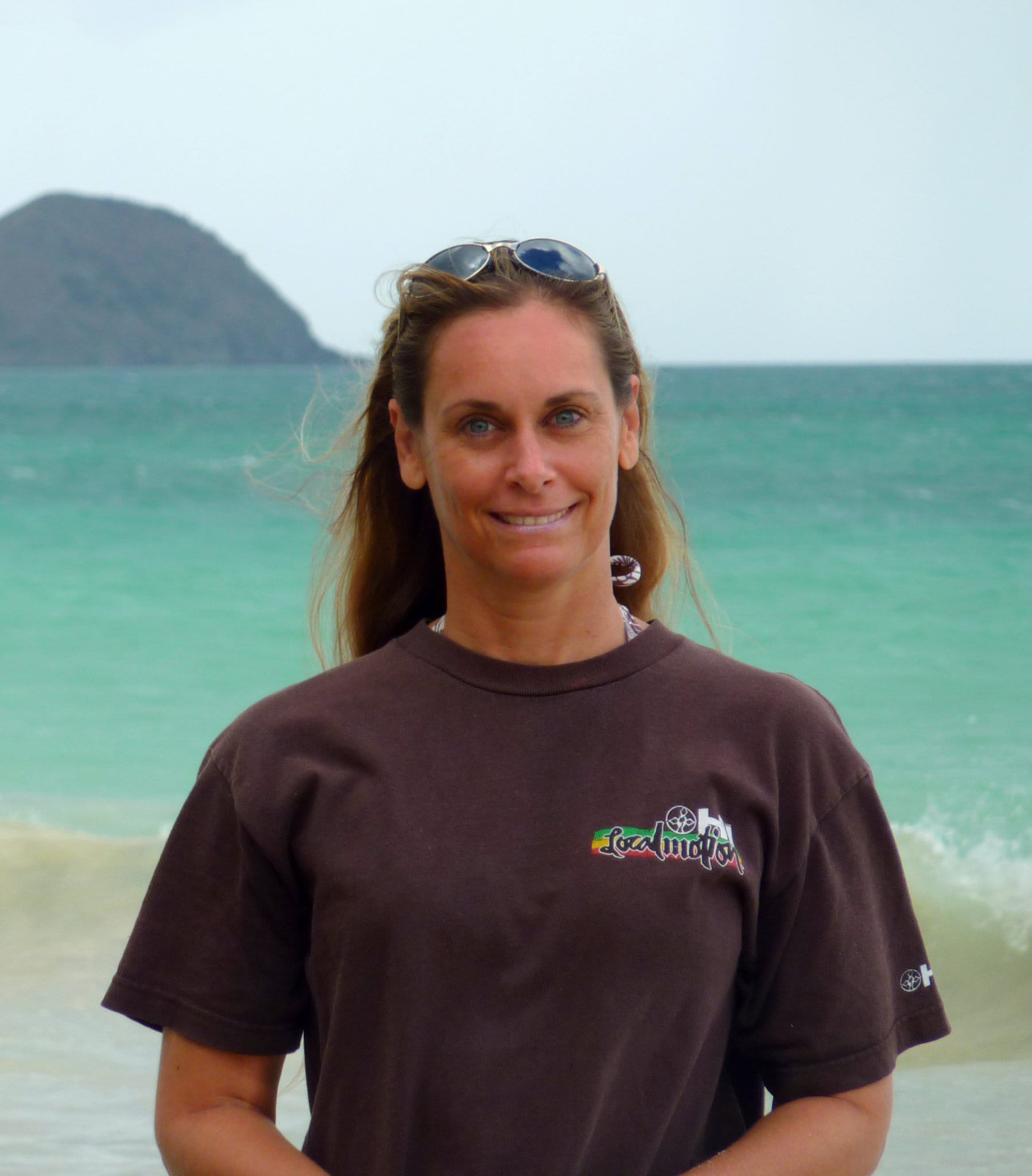 Lisabongzee loves to paint tropical island paradise scenes. Her original and completely one-of-a-kind paintings are created with a palette knife. She does not make prints or reproductions of her work, so you can be sure if you purchase one of her paintings, no one else will have the exact same one.
She particularly enjoys painting "en plein air" (outdoors, on location). Being out in the beautiful Hawaiian sunshine, breathing in that sweet beach air, there is no better way to spend a painting day! Having lived in Hawai'i most of her life, she has been able to experience the magic of these beautiful Islands. Through her paintings, she hopes to capture the peaceful, serene paradise that many of us dream about.
When she's not painting, she enjoys surfing, snowboarding, skating, traveling, playin' da uke, and working outdoors in her tropical garden. But most of all, just having fun in her Island Dream Life!