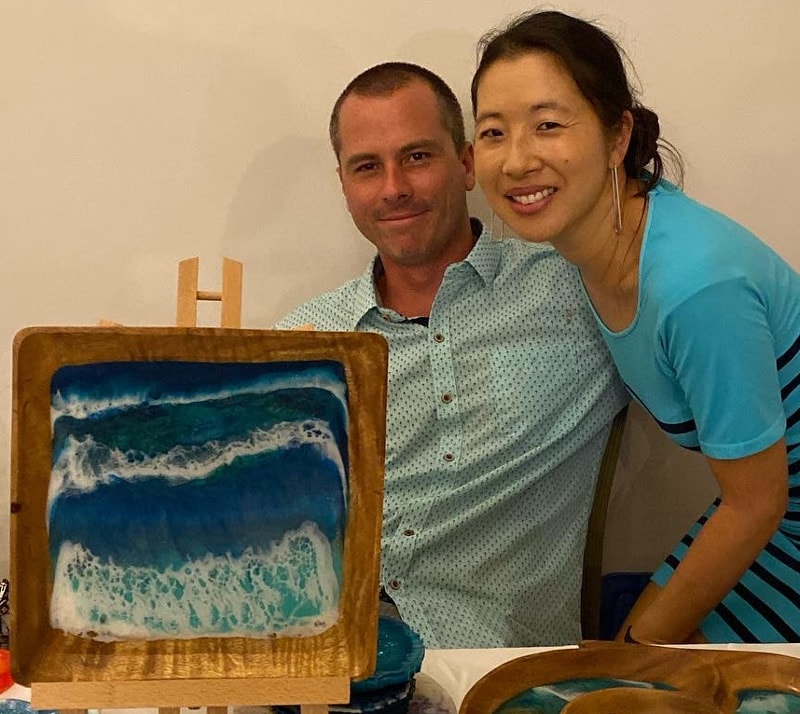 Leilani Kepler (Resin 808)
Leilani Kepler (Resin 808) has lived on Maui for most of her life. She's always loved creating art and fell in love when she discovered resin! Her creations are inspired by the beauty that surrounds her every day.
Using South Pacific Acacia wooden bowls in a variety of shapes, Leilani adds an ever-changing, sparkling resin ocean to the bottom of each one. Every item is handmade with love, and her hope is that something she's made will resonate with you.
About The Artwork
Each of Leilani's creations is one-of-a-kind! Wooden bowls and dishes have a clear top coat, which makes them food safe and heat resistant; however, they should not be placed in the microwave or dishwasher. Avoid soaking in water as well as cutting on these items. Resin can be cleaned with Simple Green, glass cleaner, or mild soap and water and a paper towel or microfiber cloth.