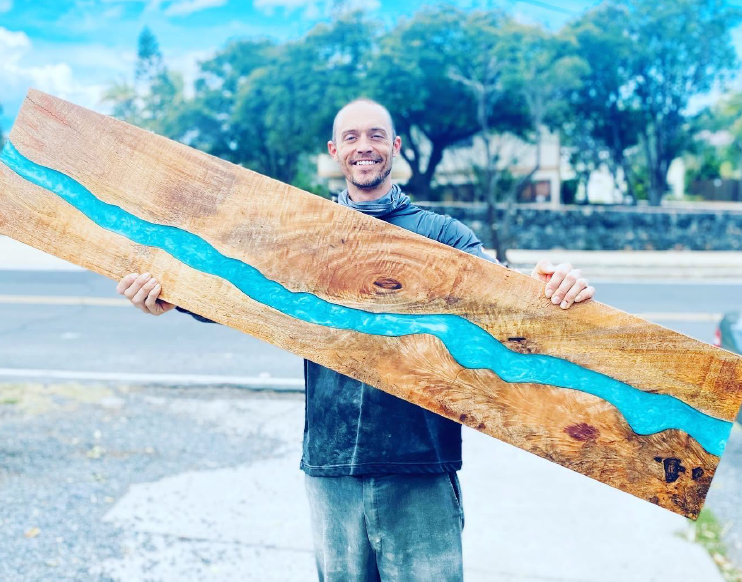 "My earliest memories are of watching my father in his workshop. Building what seemed like my whole world right there from his wall of tools. From a young age I also fell in love with the art of carpentry. Creating anything from the tools I could reach off his workbench. Growing up in southern California I also fell in love with the amazing outdoors surrounding me.
"In 2010 my wife and I moved to Maui when our son was born. I was in awe of the beautiful exotic woods grown here on the Hawaiian islands. Always learning, I continued to experiment with new ideas and techniques. Spending as much time as possible outside exploring the sea or hiking the trails into the jungle. Taking inspiration from the abounding beauty that is Hawai'i.
"'La'au Lapa''au' is the Hawaiian practice of using nature to heal oneself. The goal of La'au Artistry is to echo along some of these concepts into my artwork. Bringing together land and sea, I intend to bring the outside in. Using Hawaiian grown wood and a mix of mediums I create one of a kind pieces of artwork. Each piece holds its own story of Hawaii in the grains of the tree it displays.
I hope my artwork inspires you and brings a sense of wonder into your home."
See something in our galleries not shown here? Please email [email protected].