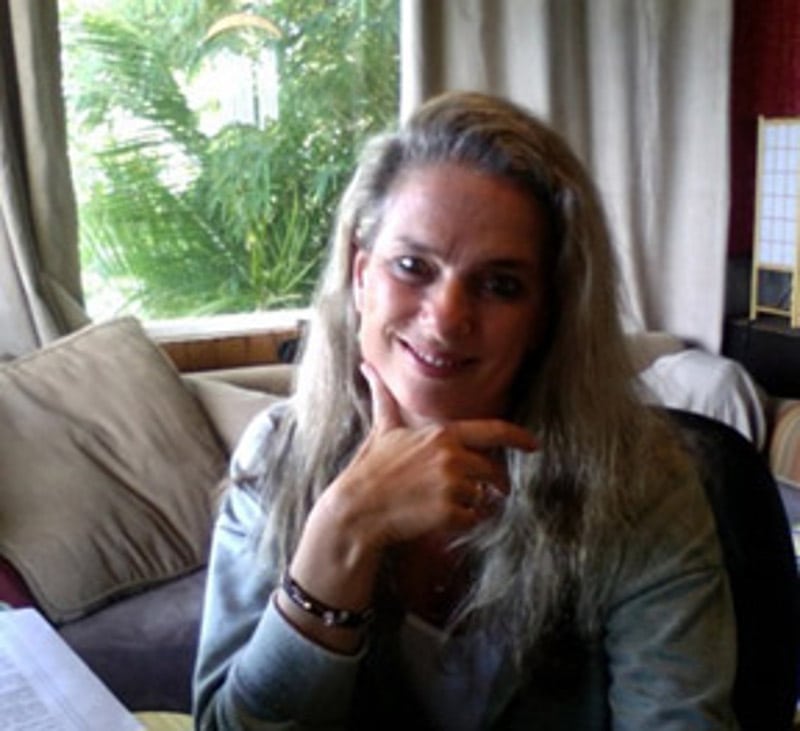 Australian-born, Kirsten has been on Maui since 1987. Her career as a professional artist spans more than 30 years, encompassing illustration, commercial design, and large-scale stage design for concert production. She also operated her own gallery in Makawao on Maui from 2000 through 2014.
Kirsten's sense of style and signature color comes from a mix of cultural influences, including Australia and Bali, Indonesia, where she was living before Hawai'i. Her early guidance came from her mother who was an avid colorist, and her grandfather's paintings of tropical Northern Australia also had a profound influence on her during childhood. She is largely self-taught.
The technique Kirsten now uses is a combination of pen and ink, gouache, and watercolor, with the paintings gradually woven together with layer upon layer of color and detail. Her work has been purchased by the State Foundation for Culture and the Arts in Hawai'i and is collected around the world.