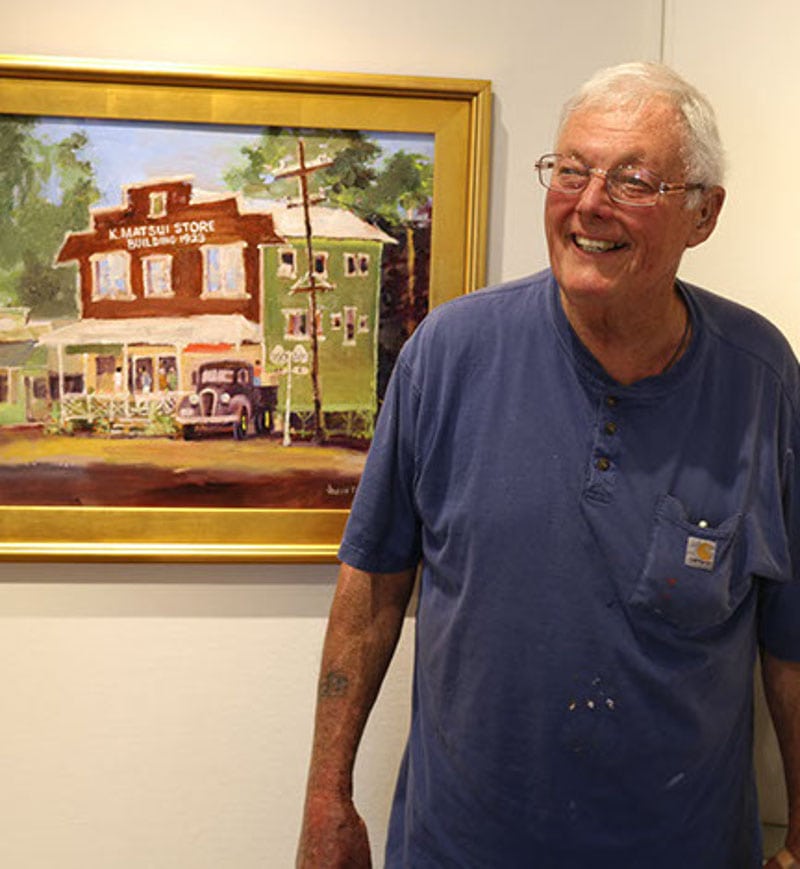 Seventy years ago, Joe's grandfather gave him a real artists' paint set — and he hasn't stopped painting since then. He says it's the dream job, someone actually paying you to do what you would do anyway.
"Retire?" Joe asks. "Isn't that when you bring a chair along, when you go out painting?"
Art studies include a three-year accelerated course at Woodbury College in Los Angeles. During this time he also opened his own studio and gallery in LA. He is a member of the Plein Air Painters of Maui, and has sold his works at such prestigious events as ArtMaui and the juried exhibition at the Hui No'eau Visual Arts Center.