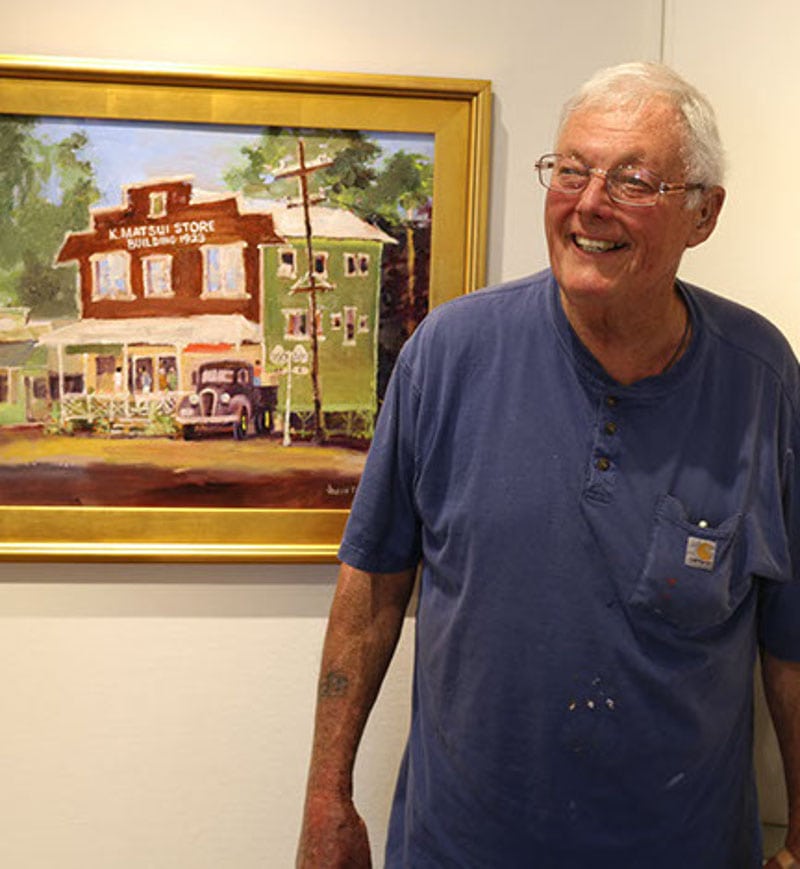 Seventy years ago, Joe's grandfather gave him a real artists' paint set — and he never stopped painting after that. He said it's the dream job, someone actually paying you to do what you would do anyway.
"Retire?" Joe asked. "Isn't that when you bring a chair along, when you go out painting?"
Joe's art studies included a three-year accelerated course at Woodbury College in Los Angeles. During this time he also opened his own studio and gallery in LA. A member of the Plein Air Painters of Maui, and he sold his works at such prestigious events as Art Maui and the annual juried exhibition at the Hui No'eau Visual Arts Center.
GALLERY NOTE: As one of Maui Hands' original 30 artists, we were extremely saddened to hear of Joe's passing in early 2023. Per the family's request, we are still able to offer a selection of his original works in our Makawao location.
See something in our galleries not shown here? Please email us at [email protected].