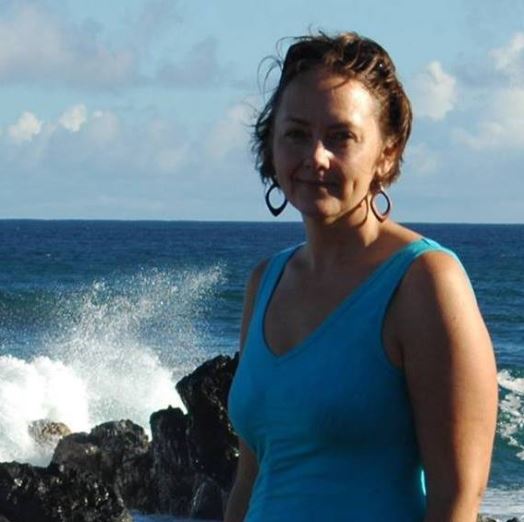 "When Kimokeo Kapahulehua invited me to paddle in an outrigger canoe in the Summer of 2020, I did not know the impact it would have. I'm not an expert in Hawaiian or Oceanic cultures. I'm simply a person who was seeking and has now been invited into an abundance of healing truth and beauty. The puzzle pieces that I had gathered from my own work to repair my challenging life experiences were put together with paddling in a way that was more beautiful than I could imagine. I was able to experience a culture where people work together and meet others with curiosity rather than with judgement and separateness. If you are a paddler, you know this experience.
"I think often about the paths we walk. It's the times when no one is looking, there is no safety net, and nothing but brutal honesty in our next step… Taking complete ownership of the success or failure that might result from our choices… Being terrified and moving into the unknown anyway… Well, there are a thousand ways under the sun to avoid facing ourselves and life's challenges. The few times I've been brave have resulted in a life and friendships far beyond what I envisioned or hoped for.
"My hope for humanity is that we, as a group, want to know each other enough to learn a new language of love and peace. To work together and build together. To ask permission before we take.
"In honor of all my fellow humans who've risked big and stepped bravely into life's messy, beautiful, heartbreaking, heart soaring adventures and come out the other side stronger and ready to fly – these paintings are for you."
See something in our galleries not shown here? Please email us at [email protected].