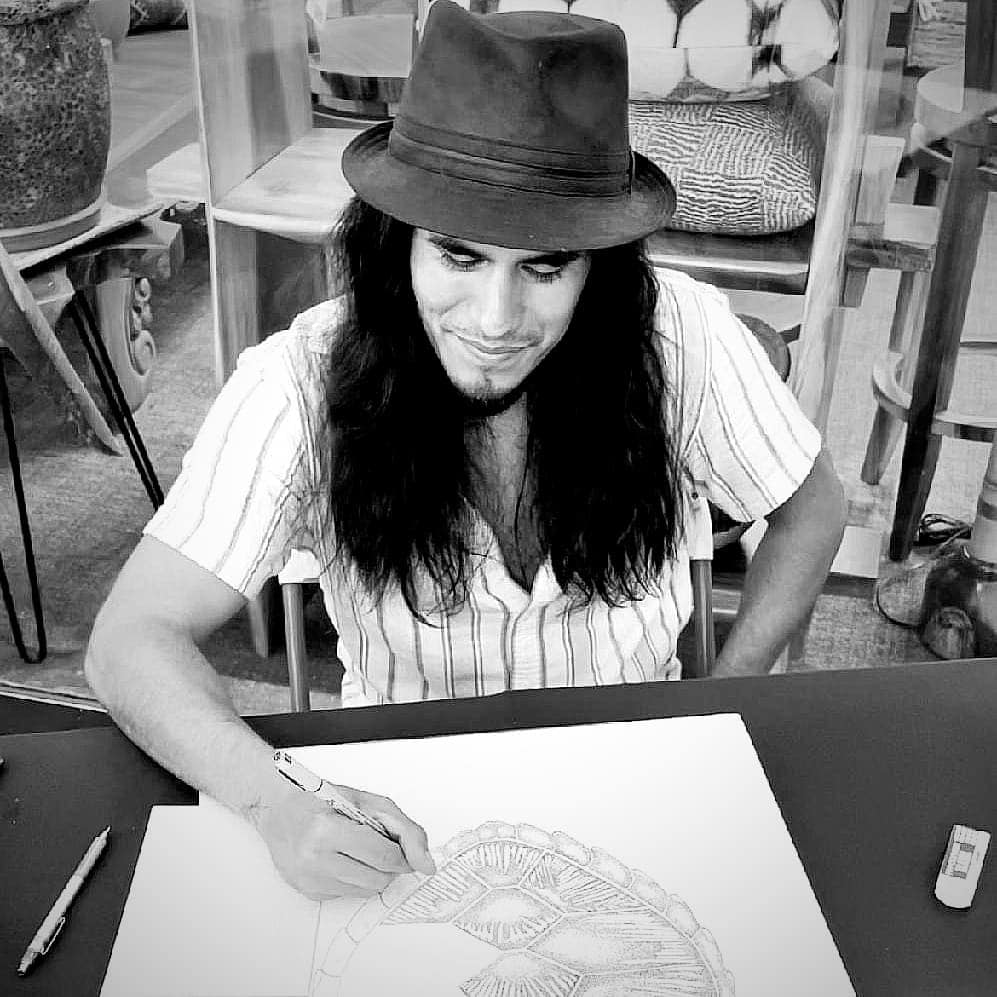 Daniel Francisco Parra Ochoa ~ Fine Art Prints
Born in Atlanta, Georgia, Daniel Parra is the first generation of his family born in the United States. During his childhood, Daniel traveled to Ecuador to learn about his family roots, which provided him with a rich understanding of culture, respect, and appreciation for people, ecosystems, and different animals of the world at an early age. He had always had a fascination with animals and would often go to the public library to check out books about wolves, snakes, tigers, and others.
When Daniel was 22 years old, he fulfilled one of his dreams by working at a wolf sanctuary in Divide, Colorado. This gave him his first introduction to animal conservation and husbandry, as well as a sincere appreciation for all animals and the part they play in our ecosystem. When he was 24 and living in the rainforest of Guatemala, he picked up some acrylic paints and a wood slab and began painting some of the animals he saw in the wild. Daniel would continue to draw and paint the animals that inspired him and, just a couple years later, he began art school at the Fundacion Casa Cultural in Riobamba, Ecuador. Surrounded by other artists with time to explore his imagination through art, he continued to draw the animals and environment that inspired him.
Daniel now lives on Maui and continues his journey to bring more attention to critically endangered animals and plants through his art. He is best known for his exquisite attention to detail and storytelling through the art of ink using fine liners, brushes, and stippling. Recurring concepts in his works are those that relate to ornithology, marine life, skulls, and endemic flowers, all used to create a story between life, death, and rebirth. The Ecuadorian-American artist has participated in solo and group exhibitions in Maui and Ecuador and is featured in national collections of art.
See something in our galleries not shown here? Please email us at [email protected].