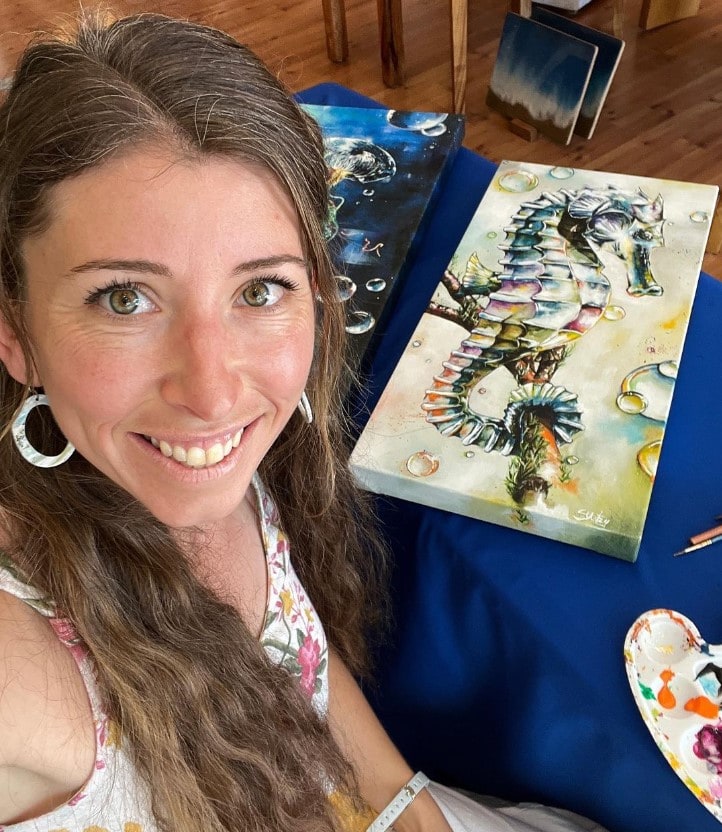 Crystal Yutzy ~ Fine Art Prints
Crystal Yutzy has joyfully created art since she was a little girl. She expresses a profound love for exploring God's beautiful creation and you can often find her snorkeling, hiking, heading to the beach with family and friends, or settling in to watch a Hawaiian sunset.
Crystal works primarily in acrylics and watercolors while painting the beautiful nature that she loves to explore. She strives to bring out the hidden colors in an image, either accentuating what is there or adding more color so that the image reflects the "essence" of the animal or plant being painted.
Crystal's paintings are well-known for bringing out feelings of fond memories, present wonderments, and future discoveries.
See something in our galleries not shown here? Please email us at [email protected].