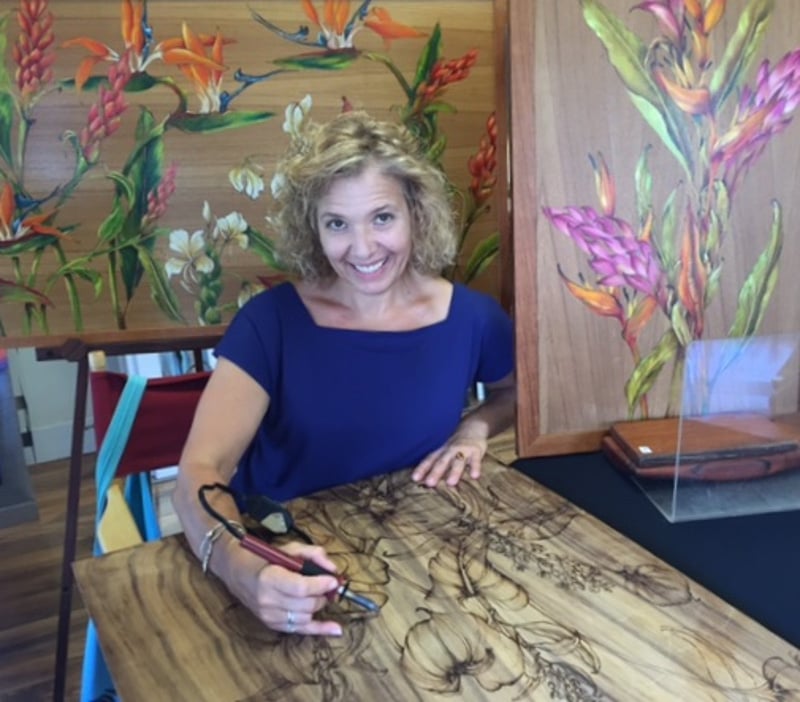 Christine Halton invites warmth and texture to her pieces through the careful selection of the grain and color of her wood panels. This pairing of nature and the depth of color in oil paints allows her to convey a beautiful balance of peace and vibrancy. A lifelong gardener, Christine has a constant supply of inspiration in her own backyard and is able to replicate flora with incredible detail.
"Pencil was my first love. Exposed to many art forms growing up on the East Coast, my artistic expression has had many influences and taken many turns. My move to Maui re-awakened my passion for drawing by offering all of its beauty as subject matter, challenging me to create an innovative art form with bold and beautiful colors."
See something in our galleries not shown here? Please email us at [email protected].