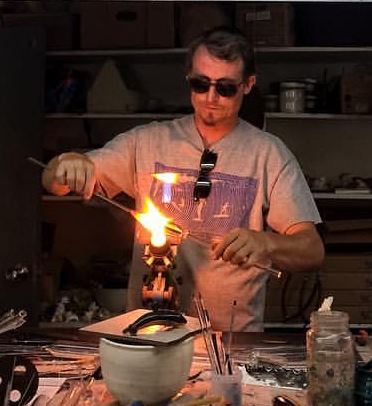 Melting glass since 1996, Chris Upp taps into his experiences with Hawaiian sea life to create incredibly detailed pieces in borosilicate glass. Born on Kaua'i and influenced by his ceramicist father, he now lives on the Big Island.
"Natural colors and lifelike features are what I strive for," says Chris. "Almost daily I'm in the water surfing with turtles or swimming above the reef."
Gallery Note
Each of Chris's pieces is made to order and shipped to you directly from his studio on the Big Island. If you have a specific color or pose in mind, please email us at [email protected] to place your order.