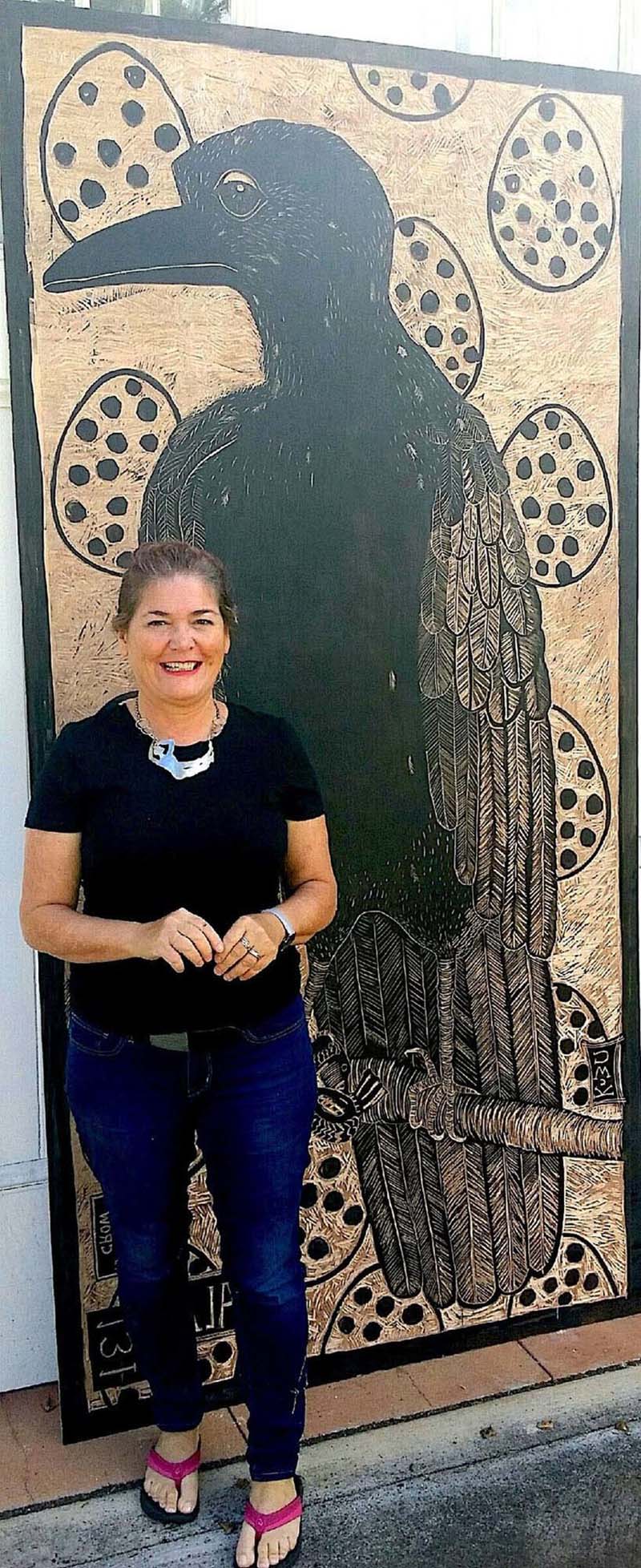 Caroline Killhour is a resident artist of Maui, Hawaii. She received her BFA degree from Tyler School of Art in Pennsylvania and Rome, Italy and her AAS degree from The Fashion Institute of Technology in Manhattan. Caroline works both as a fine artist and as a textile, apparel, and footwear designer. Her paintings and design projects have led her to travel to over 30 countries.
Working primarily in the media of watercolor, oil, wood block carving, painting, and printmaking, Caroline's artwork demonstrates spatial depth juxtaposed with decorative, colorful surfaces and patterns. She employs diagonals and jolting shifts of perspective in order to establish spatial angles of vision similar to those used in Japanese prints. In order to create contrast, Caroline's work also exhibits a decorative flatness that attracts the viewer's eye to the surface of the work. These opposing elements combine to invite the viewer to linger on the surface, focusing on the two-dimensional and ornamental qualities of her creation before observing the other three-dimensional aspects.
See something in our galleries not shown here? Please email us at [email protected].