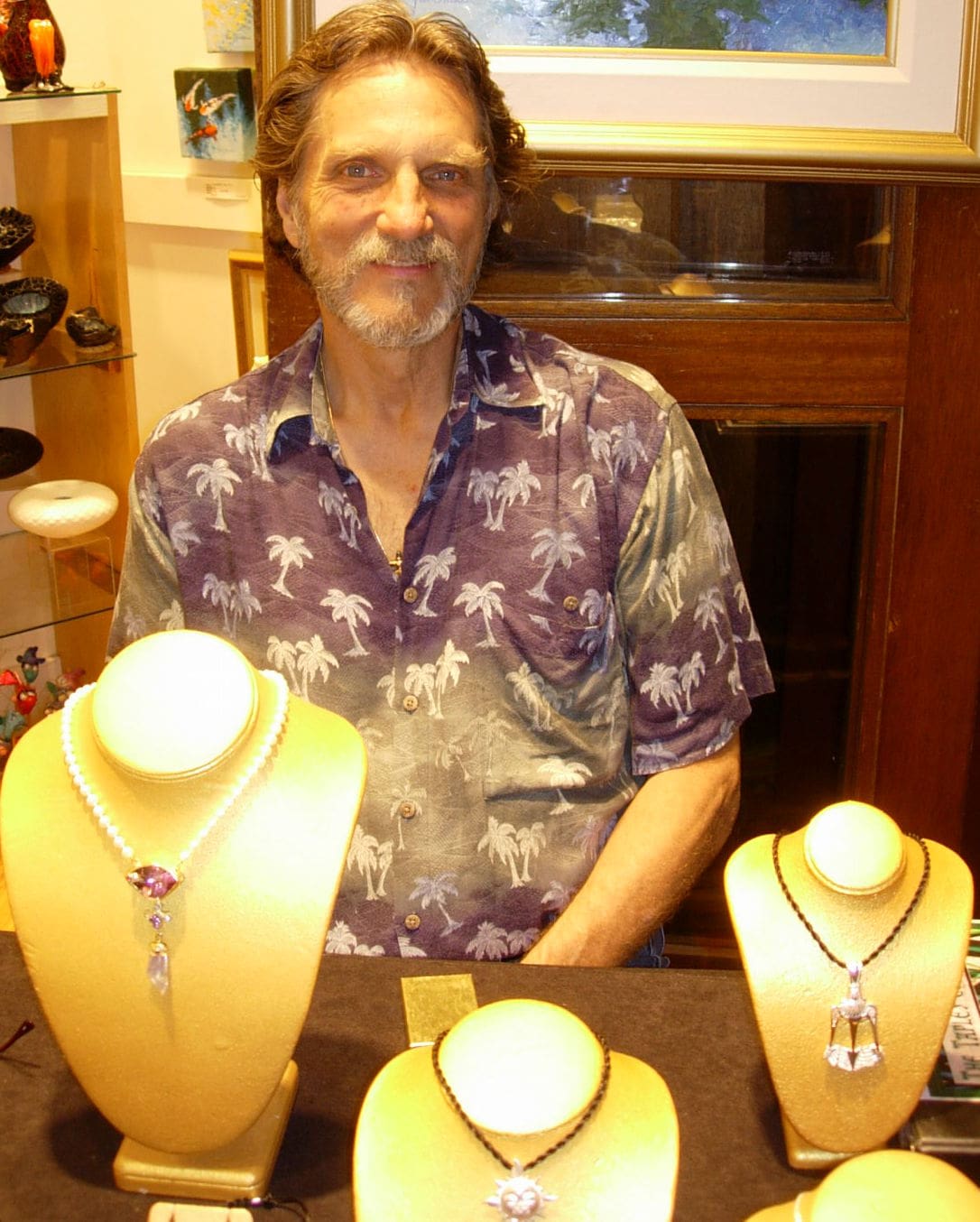 Visit our Makawao or Wailea locations for a look at Bruce's newest works in gold!
Compelled to study a variety of techniques to attain his current level of proficiency, Bruce Tapley excels in many styles of jewelry. In addition to his popular Hawaiian series of sterling silver rings and pendants, over the past five decades years Bruce has created several classical lines of jewelry including the Atelier Atlantis series which features prominent characters and themes of ancient Greco-Roman mythology.
See something in our galleries not shown here? Please email [email protected].