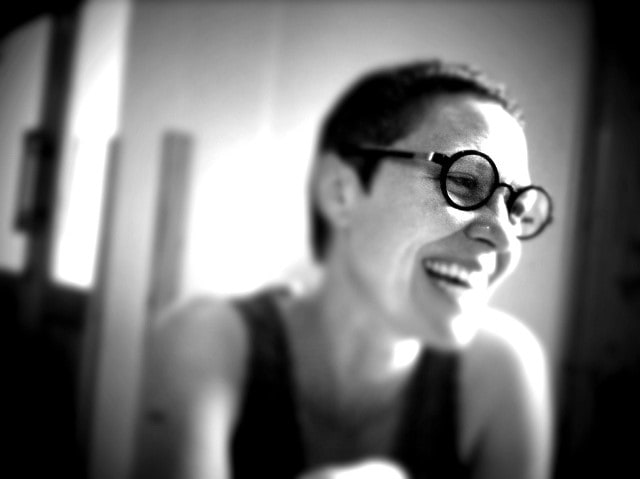 My feel for art began at a very early age when my grandmother, who lived in the South of France and knew many great artists, exposed me to art and the art studios in which it was produced. Picasso, Matisse, Braque, Giacometti were all an integral part of my childhood. I was already thinking like an artist in secondary school, where I produced and sold portraits, worked at art galleries, received awards for numerous works, and attended summer programs at Parsons School of Design in New York City.
Whilst in college I attended an exchange program in London during which I was hired to work at the prestigious design firm Pentagram. Later, I worked at fashion magazines in London and in film production before being hired at Getty Images in 1996 and transferring to Paris. Throughout my 16 years in Europe I spent as much time as possible exploring the galleries and museums and fell deeply in love with conceptual and performance art. I saw Jan Fabre and Michael Clark, Leigh Bowery, Bill Viola, and Fuera del Baus among dozens of others and these pieces live in my head and my heart.
I immigrated to South Africa in 2003 after the birth of my daughter and became a professional photographer. I shot numerous ad campaigns and fashion stories — my key strength in this work was always capturing a finite emotional moment, that split second where psychology and light and image collide with the heart and you can feel it. I include my commercial work history here because they are all part of the development of my creative voice.
I moved to Maui in 2017 and began working with clay in 2019. My years of art history in Europe and my time in South Africa have strongly influenced my work. I am passionate about alternative firing and quite often work with raku, naked raku, pit firing, and saggar firing as well as horsehair and sugar firing. I find the random accident of raku incredibly moving and I love how the fire creates patterns.
See something in our galleries not shown here? Please email [email protected].