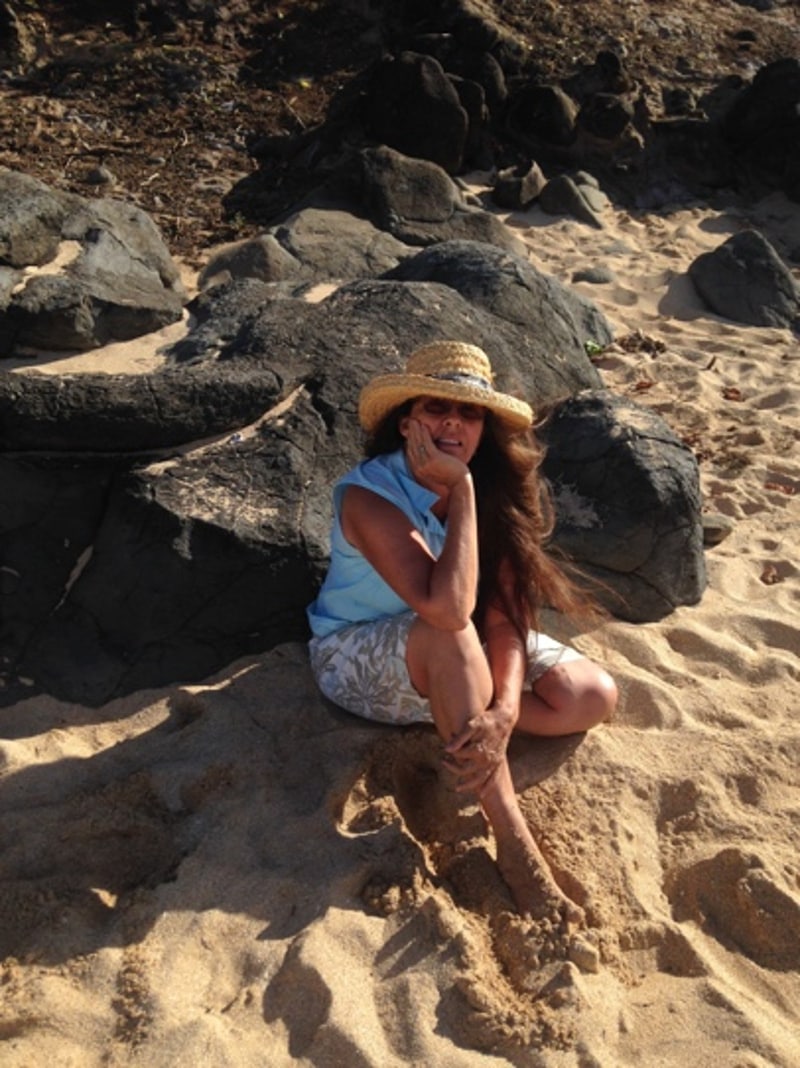 Interested in a custom Beba original to celebrate an engagement, wedding, new baby, graduation, or other special occasion? Please email [email protected] with your ideas and we will work with you to make your vision a reality.
Born and raised in Santa Monica, California, Beba spent a good deal of time on the sand. Summers at the beach and pier with her mom and brother were the norm. After eighth grade, she moved to Carlsbad, California, where she finished high school, married, and had two daughters. At the end of 2010, she moved to Maui to help a friend — and knew in her heart she wouldn't return to the Mainland.
Beba has always loved strolling the beach in search of mermaid treasure. Having to leave her extensive collection of ocean bounty in Carlsbad, she picked up right where she left off when she got to the island. Taking long walks on the South Maui beaches proved to be encouraging! After eight years of beach combing at all compass points, she decided to do something with her extensive collection of sea glass, sea shells, and driftwood. Her art is a natural extension of her collection and the love of her Island home.
ABOUT THE ARTWORK: Beba's pieces consist of Maui sea glass, sea pottery, shells, sea urchin spines, and driftwood. Everything is pretty much how she finds it on the beach, save for cleaning and some light sanding of the driftwood. She doesn't tumble her sea glass — the ocean has already done that for her!
See something in our galleries not shown here? Please email us at [email protected].