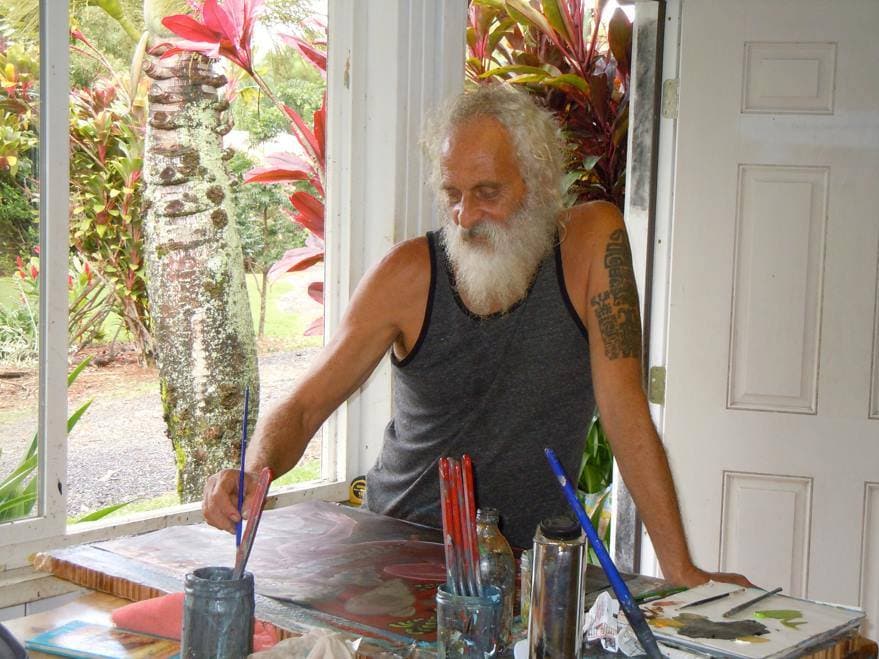 Born in Israel in 1957, Avi Kiriaty grew up in a world of art. His journey through life has taken him from the Israeli Army to Greece, then from a winter cottage in New Hampshire to Hawai'i, first moving to Kauai where he began experimenting with oils. Avi first moved to the Hamakua side of the Big Island to live with the land by farming and fishing before finally settling in the Puna Rainforest to become a full-time artist.
Avi's works are a feast of lush colors and bold lines, often depicting the Polynesian lifestyle he loves. He has worked in a multitude of mediums including but not limited to oils, linoleum block printing, lava and bronze sculpture, pencil and ink drawing, watercolor, ceramics, and serigraphs.
See something in our galleries not shown here? Please email [email protected].