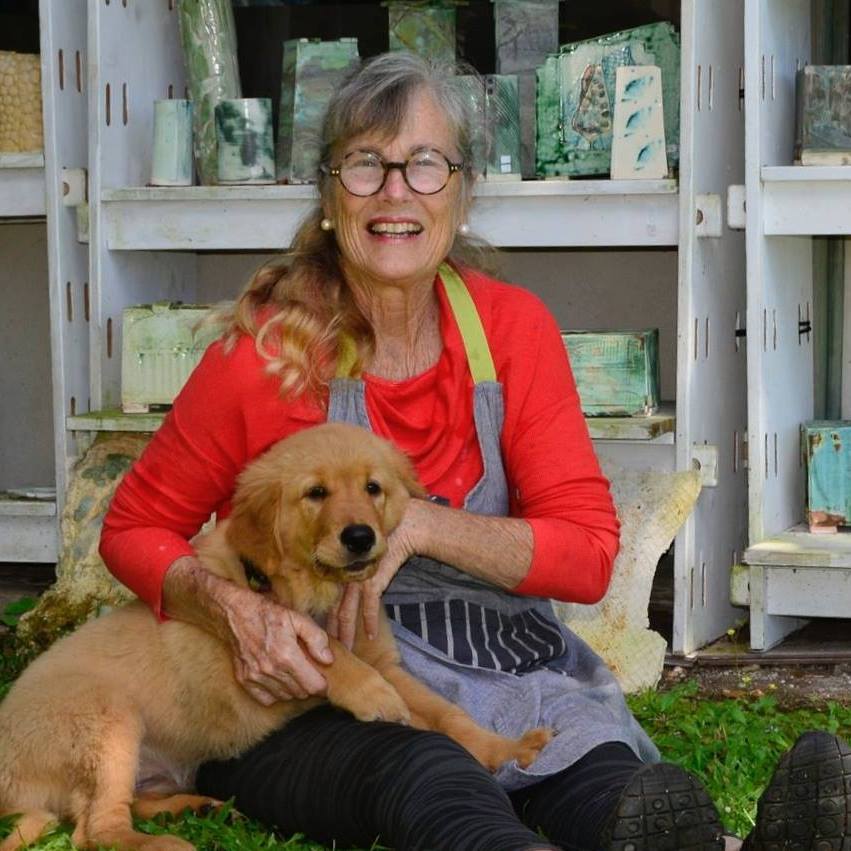 Molokaʻi-based Arabella Ark has distinguished herself in the art world by creating large-scale, architectural ceramic forms and lending them a feeling of mystery and antiquity by firing in the Japanese raku tradition, nurturing and honoring the unexpected changes to her work during this process. She is a self-taught hand-builder, constructing her pieces from rolled slabs of porcelain clay or paper-clay fiber.
"My ceramic pieces are reflections on communion and connection," says Arabella. "In my search for a way to symbolize the soul's journey beyond time and space, I create mystical temples and tea houses. Evocative of Japanese architecture, these vessels also act as a metaphor for the empty space inside, the center of longing and communion, much as a cathedral acts as a vessel for transmittal of prayer."
See something in our galleries not shown here? Please email [email protected].