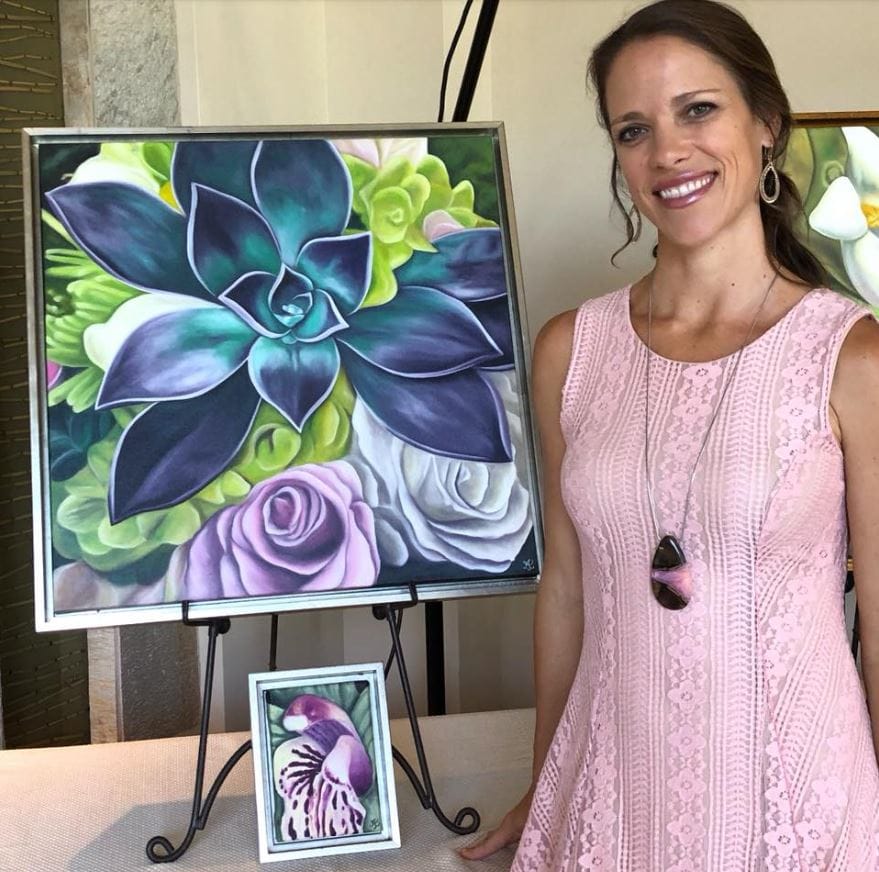 Anna (Keay) Lindquist ~ Fine Art Prints
Beauty is said to follow the soul, be a friend of nature and lover of truth. Anna Keay does just that, bringing her experiences of beauty directly to the canvas.
While pursuing an art degree at Humboldt State University, Anna also relished in other mediums such as ceramics and jewelry making. After making commissioned paintings for friends and clients she began selling artwork from restaurants, wineries, and galleries in Santa Barbara, California, where she developed a strong reputation as an artist. After permanently moving to Maui in 2004, Anna began showing her art in various art shows. She joined Lahaina Art Society in 2009, and quickly met glass artist John Lindquist, who soon became her husband. They have continued to show their work together and have started a beautiful family with two children.
Since starting a family, Anna realized it was hard to find time to paint, which led to her former art passions to surface again. Anna has now been mainly focusing on her jewelry and has developed a beautiful island style using Hawaiian sunrise shells, gemstones, geodes, and pearls. Bring a piece of Maui home with you with one of Anna's treasures.