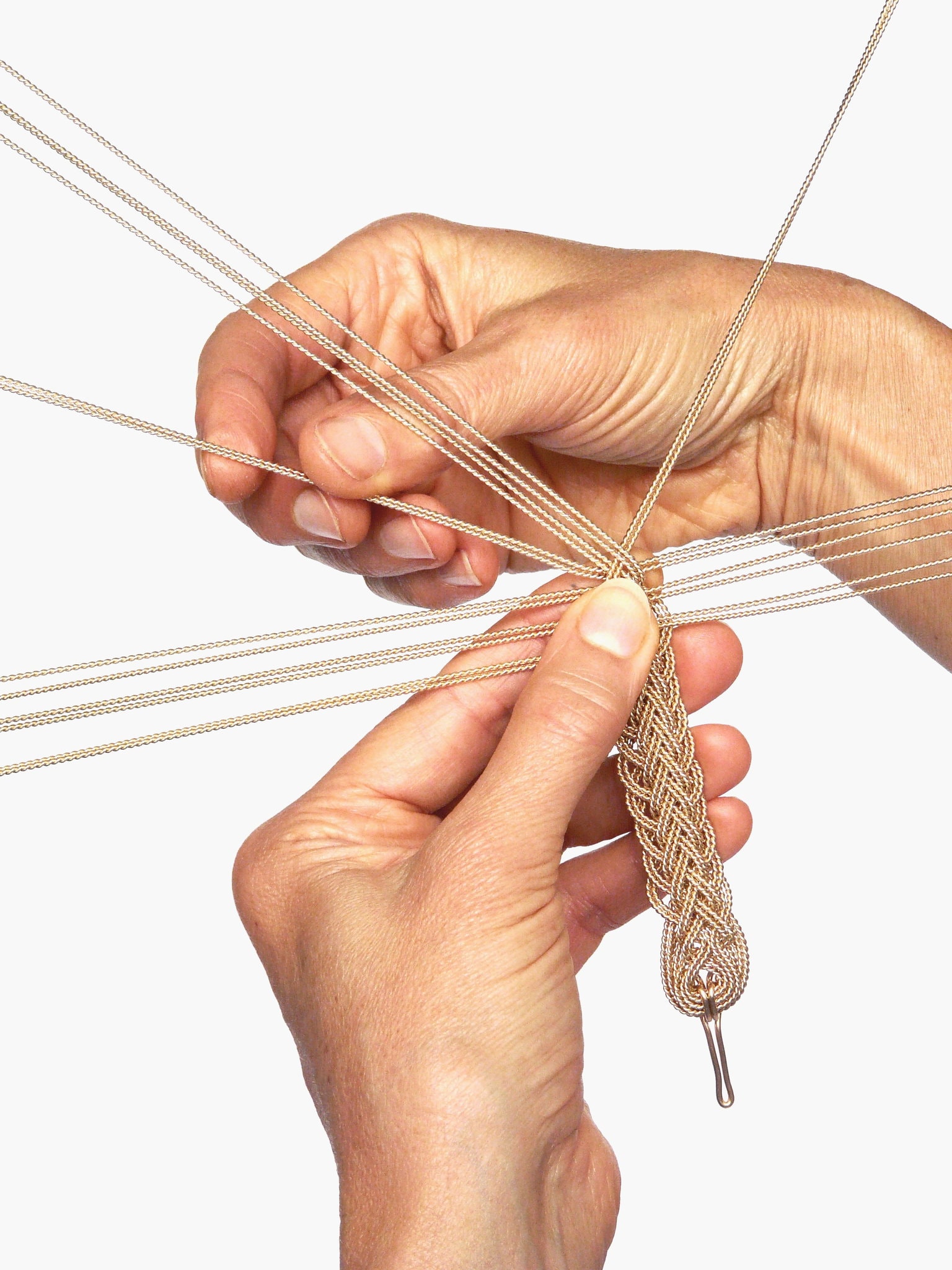 Varsha Titus resides on the magnificent slopes of Haleakala Crater on the island of Maui. For almost 30 years, overlooking a garden filled with ever-changing blooms, she spends her daytime hours weaving bracelets to the peaceful hum of Upcountry island life. The craft demands the discipline of a quiet, undisturbed mind, as there is no room for error.
Varsha's designs are dedicated to the intricate art of Nautical Braids, familiarly known among sailors as Fancy Knotting. During the 18th and 19th centuries, sailor's exploration of rope-knotting resulted in an historic contribution of close to 1,000 fancy knot designs.
Easy "Clean Silver" Recipe from Varsha
(Suitable for silver and gold-filled bracelets)
First, rinse your jewelry with JOY dish soap and hot water. Next, line a heat-resistant container with aluminum foil, shiny side up. Mix equal parts salt and baking soda, then pour the dry mixture into your container. Place your jewelry into the dry mixture, covering it as much as possible. Lastly, pour boiling water over everything, stirring with a spoon until the fizzing stops. Rinse, dry, and you're ready to shine again!