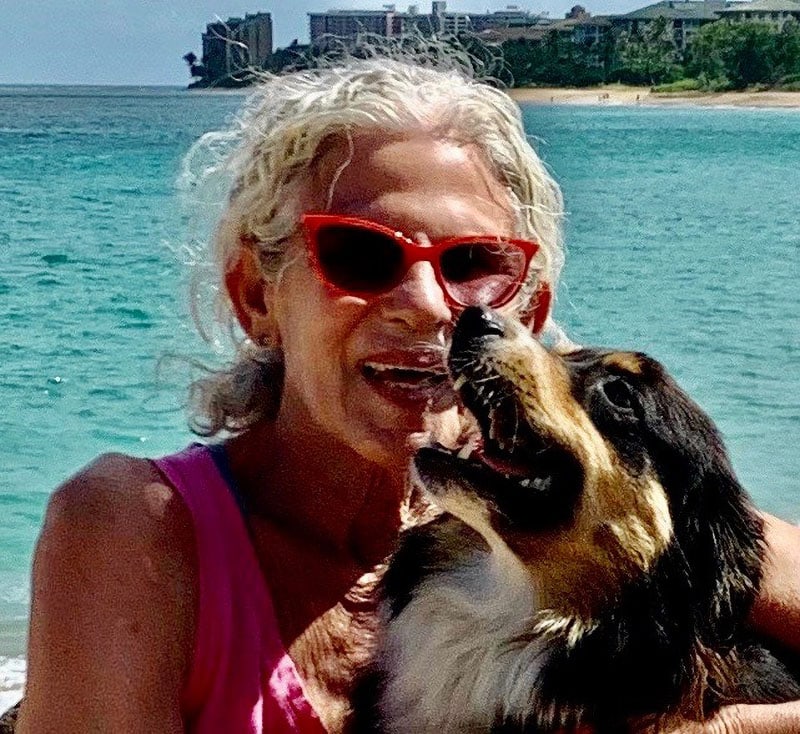 Sandra Greenberg ~ Photography
"Photography allows me to capture images that make my soul complete."
"I first found photography when I was working on my fine arts degree at Cooper Union in NYC. The streets of New York were my playground and images of my environment have always given me a sense of comfort and pleasure. I discovered it's who I am. When my husband and I fell in love with Hawai'i we decided to live our dream. After many happy years the Universe had a different plan for my husband, so my journey continues with my faithful dog, Mana.
"Imagine the wonder I feel in my adopted surroundings every day. I love to photograph the beaches I play on and the ʻāina I have come to cherish. To view the ocean through my lens is my destiny. The timeless images I capture of whales, honu, and nature inspire me and bring me peace. Photography gives me the tool to do the same for others so they can bring a little Aloha back home."
See something in our galleries not shown here? Please email [email protected].