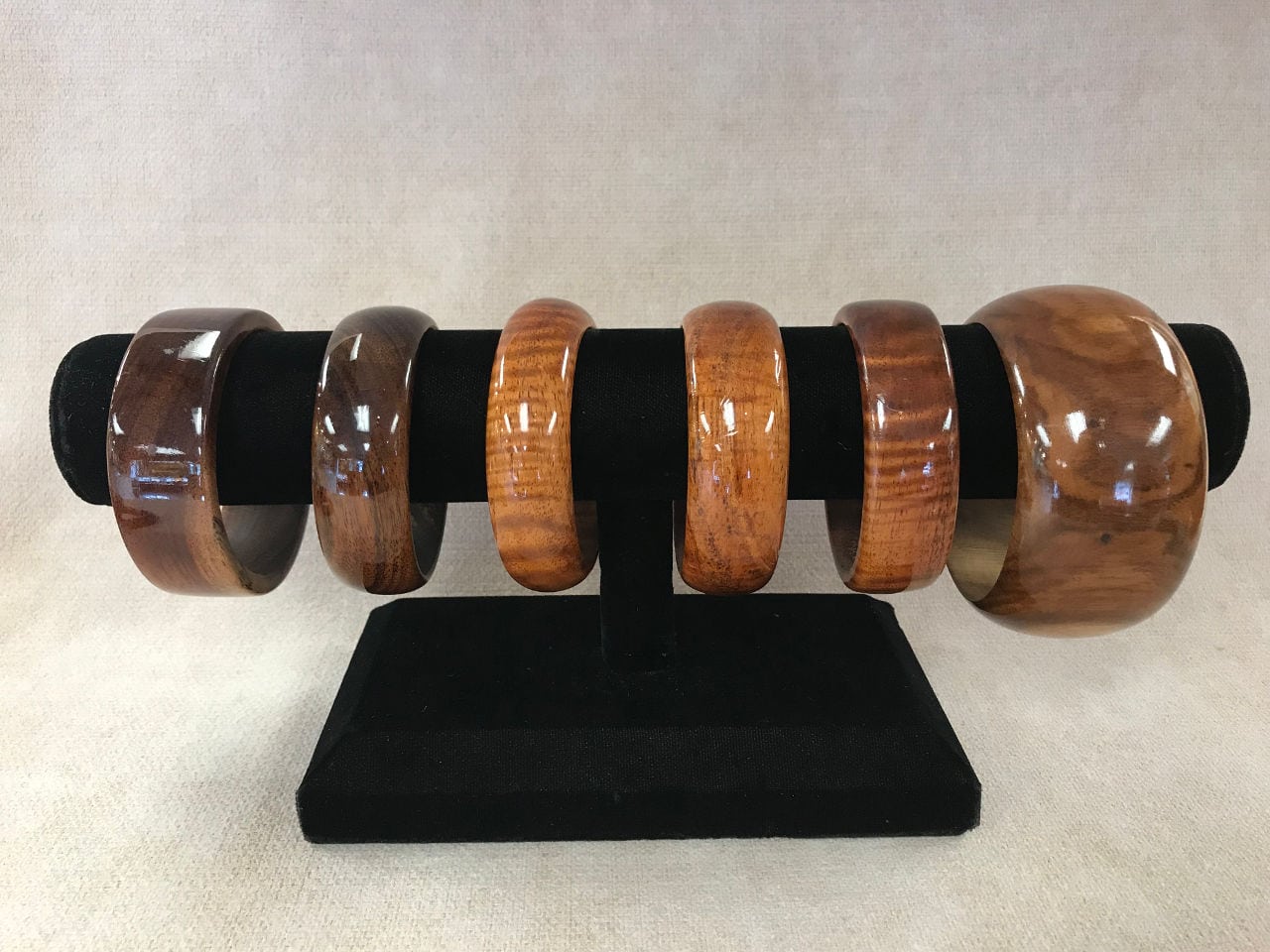 Roger Sanchez was born in Maui and went to the University of Hawaii, Manoa. After college he moved to the Big Island and there fell in love with the beauty of Hawaii's local hardwoods, learning the art of bowl turning and creating hardwood jewelry. He has been woodturning now for more than 20 years.
Sanchez says, "Making love to the wood is a must, so that mother nature can show off her creativity and everlasting beauty to you and I.  The 'aina (love of the land) is part of all of us and lives in every bowl I turn."
His bracelets have many layers of protective finish on the outside and the wood is left to breath on the inside.