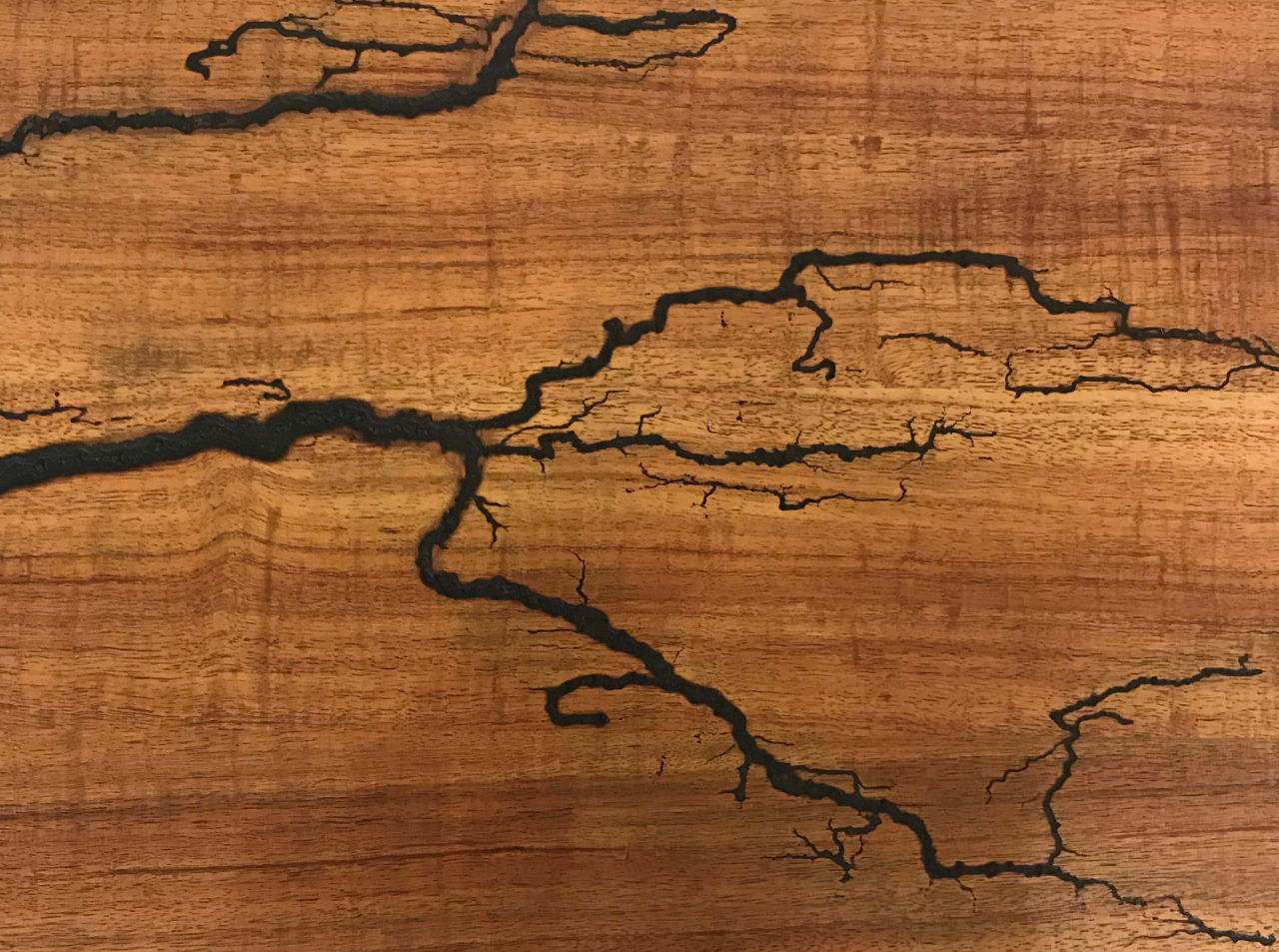 Interested in a custom piece? Please email [email protected] with your ideas and we will work with you to make your vision a reality.
Born in Galveston, Texas in 1979, Radd traveled all over the United States before making his home on Maui in 2002. He started working with wood at the age of 15 when he apprenticed under his father, a carpenter and woodworker. Many of Radd's works adorn unique homes on Maui, and he is well known for the architectural elements he introduces in entryways and kitchens.
Radd has been producing fine wood pieces since 2004 and has been perfecting his "shock" art for the past few years. Shock art is Radd's interpretation of the Litchenberg Figures. By removing the transformer from a microwave oven and adapting it use the 15,000 volts of electricity to create his pieces, he is currently mastering the ability to shape this wild art into recognizable forms such as honu and other creatures of Hawai'i.