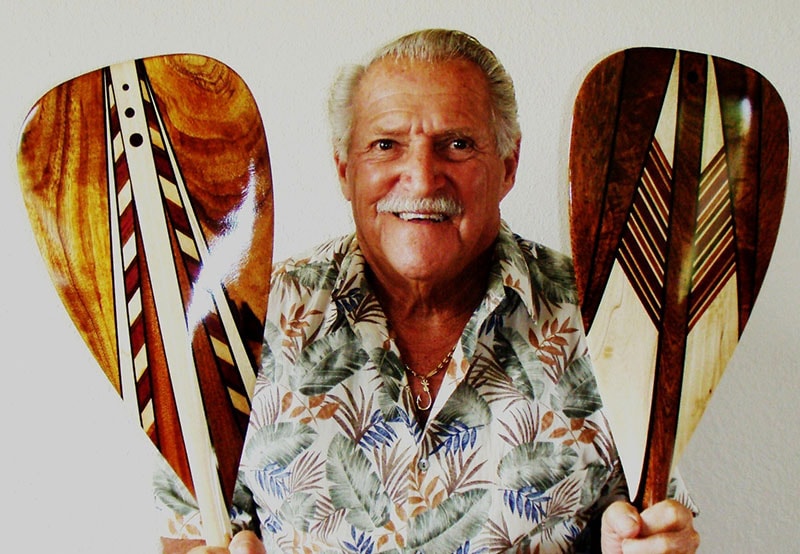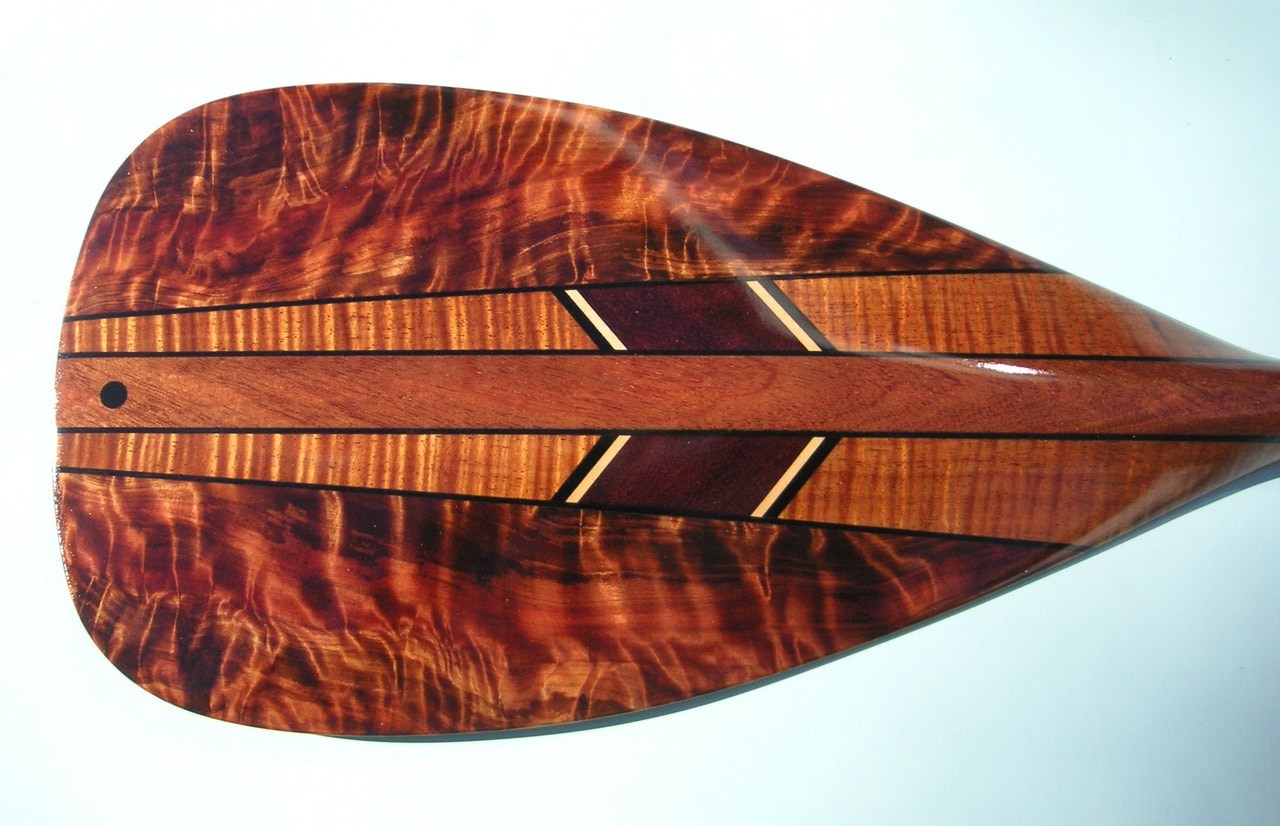 Mel Ross started surfing in California in the 1950s while designing and making surfboards, working for Hobie Catamaran, Hobie Surfboards, and other shops until he had a chance to start his own successful company. He began traveling to Hawai'i in the 1960s, staying longer and longer each time until finally retiring to Maui in 2002 when he began outrigger canoe paddling.
Mel has spent most of his life in and around the ocean for work and play, and he regularly paddles, surfs, snorkels, and fishes. Woodworking has always been a hobby of his, designing and building custom furniture, small boats, and other designs. Drawn to the beauty of exotic woods – and Hawaiian koa wood in particular – he was inspired to create a line of decorative canoe paddles, every one of which is one-of-a-kind!
GALLERY NOTE: Mel is out of retirement! Please stay tuned for new paddles coming online soon, or email [email protected] with inquiries.