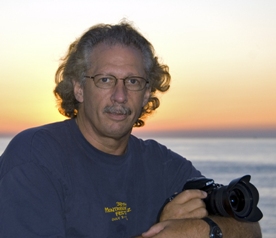 Marty Wolff ~ Fine Art Prints
A Bronx-born Baby Boomer, Marty now shares his time between Maui and Los Angeles. He studied photography and design at New York City's New School briefly, but the bulk of his experience has been through trial and error. Building upon the idea that "the world and its people are quite different from the way they appear," Marty applied his art to the creation of psychedelic lightshows. During the Cultural Revolution of the 60's and late 70's, Marty performed in scores of concert extravaganzas. His earlier work with the lightshows lent heavily to his use of intense color and ever changing movement onstage.
Marty's experiences and ideas about altered states of consciousness led directly to many of his creations. Believing that "beyond the initial appearance of the image is the seed of a different truth," he searches for a more mysterious image. Occasionally, he finds himself conscious that his soul is at one with the universe, moment by moment. These are the moments of creation.
See something in our galleries not shown here? Please email [email protected].