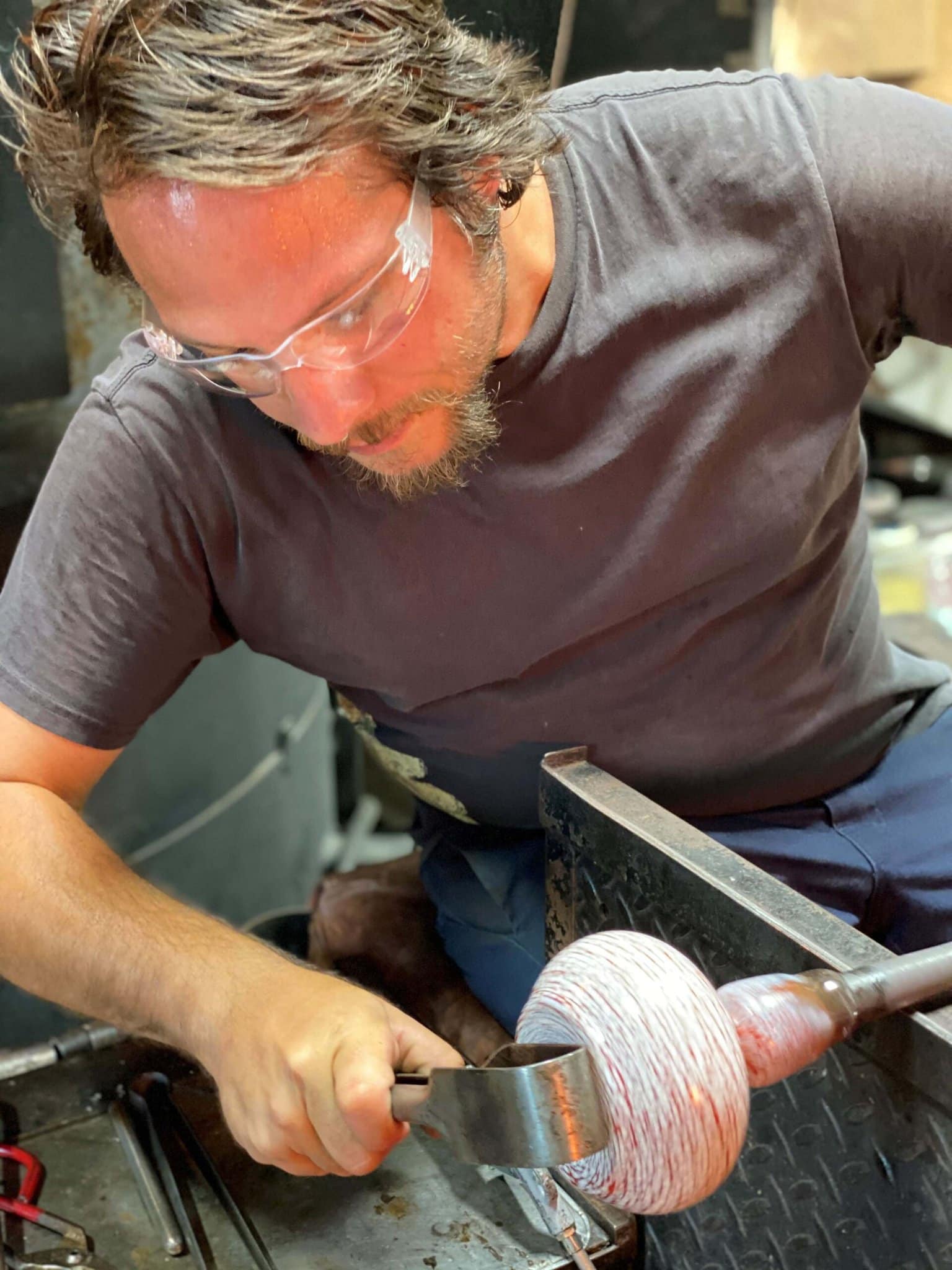 Lucky Ryan Glass ~ Jon Ryan & Jade Moreno
As a husband-and-wife team living on the beautiful island of Maui, Jon Ryan and Jade Moreno of Lucky Ryan Glass are inspired by the their surroundings and their passion for the art of handblown glass. Jon and Jade believe that the beauty of glass is in its ability to capture and reflect light, and they strive to create pieces that are not only functional but also able to bring joy into the lives of their collectors. They aim to infuse their glass with the artistry of their craft and the unique perspective that comes from their personal history and living on Maui. Through their work, they hope to inspire a deeper appreciation for the art of handmade glass and the natural world around them.
With over 20 years of experience in glass, Jon has a deep understanding of the medium and the art of glass-working. He spent the first 10 years of his professional life traditionally learning and working with some of the most well-known glass studios in Seattle, Washington, where he honed his skills and developed his own unique style. Jon went on to study for a fine arts degree at Alfred University in Upstate New York where he further expanded his knowledge and technique.
Jon skillfully incorporates traditional glass-working techniques with his own creative vision, resulting in pieces that are both functional and sculptural. He also works with other materials such as wood and metal, bringing a unique perspective to the designs the couple creates. As the photographer and design consultant, Jade Moreno brings her artistic eye and input to the creative process by capturing the beauty and essence of their pieces through her imagery and providing thoughtful input on the design of each piece. Together, they collaborate to create a cohesive and inspiring collection of glass art.
See something in our galleries not shown here? Please email [email protected].