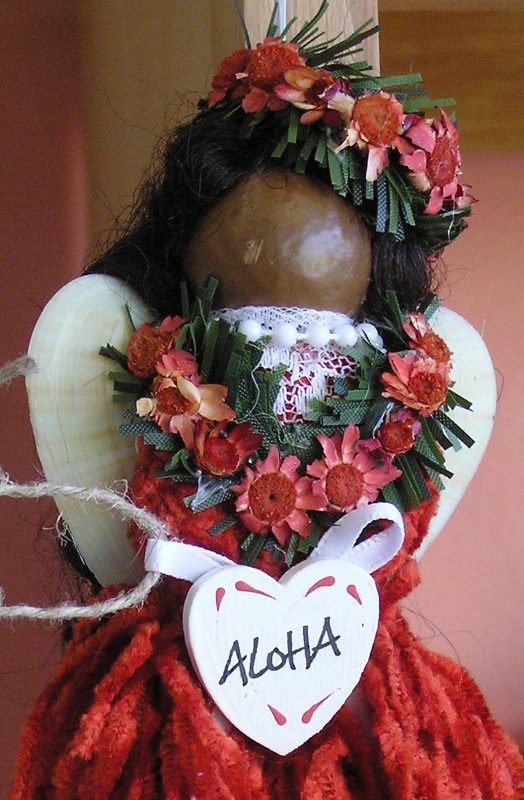 "I hope my quilts bring up wonderful memories of Hawai'i for many years to come."
Local quilter Lillie Yvette, aka Island Aloha Angels, is a wife, mother of four boys, and grandmother who has lived on Kauai for 21 years. She has loved color, fabric design, and sewing since she started making pieces at the tender age of 9.
Each unique, handmade quilt uses only Hawai'ian print materials, reflecting the islands' brightly colored flowers and plants. In addition to quilting, Lillie sews angels, quilted pillows, aprons, purses, and more.