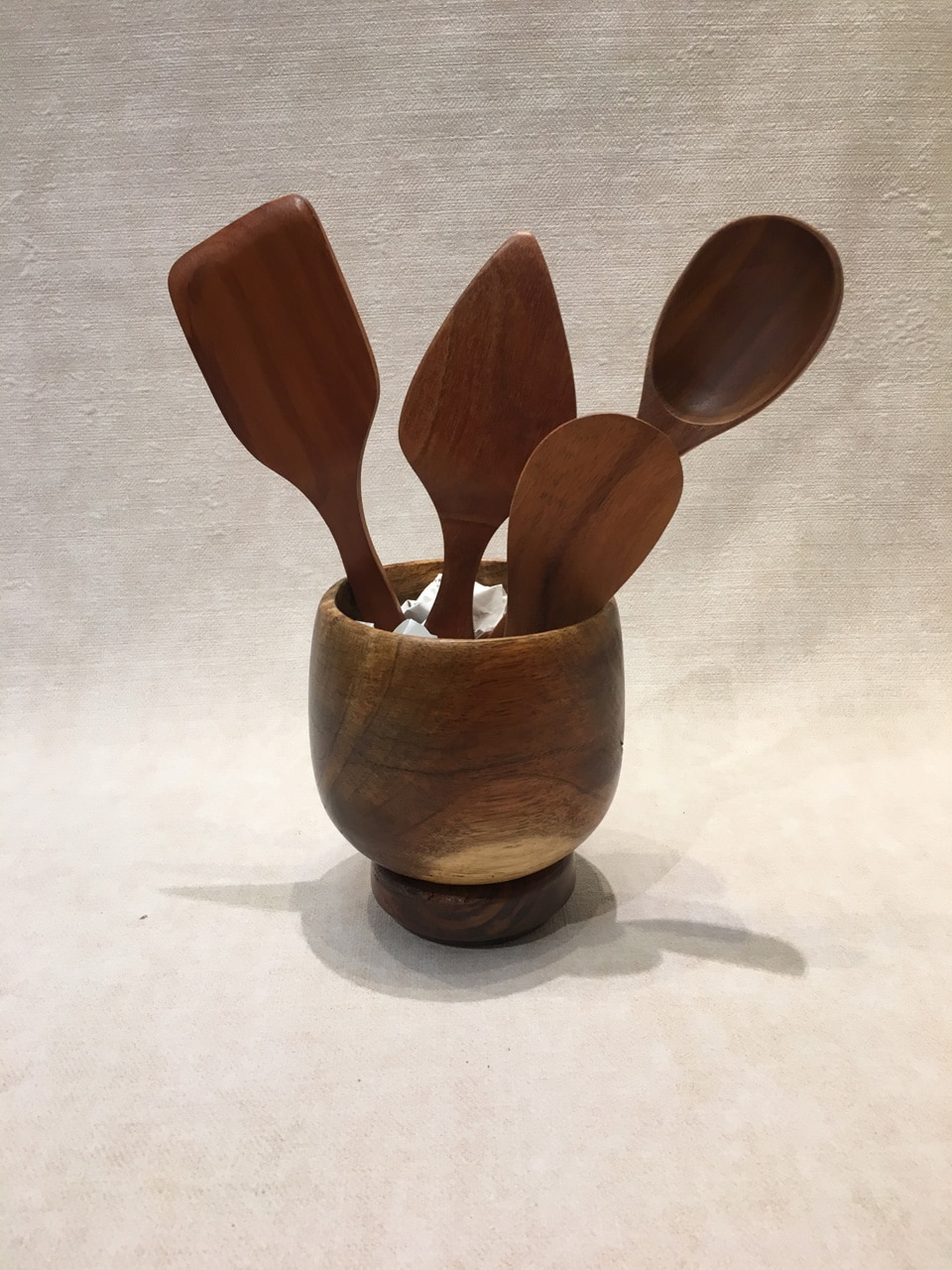 Kitchen
These wooden kitchen items are created by local artists and are available in various designs and woods. All items are food safe.
About Hawaiian Koa wood-
The Koa tree is endemic to Hawaii and grows in many colors ranging from very light, deep red, and dark chocolate browns; and grain figure which ranges from plain and fancy, to the more spectacular and rare curly and fiddle back grains. Hawaiians used it to make their canoes, paddles and surfboards. Koa wood is one of Hawaii's greatest natural resource and possibly the most expensive wood in the world. The Koa wood you see today was either cut long ago, is windfall, or milled from dead trees. It is on the comeback due to considerable conservation efforts.