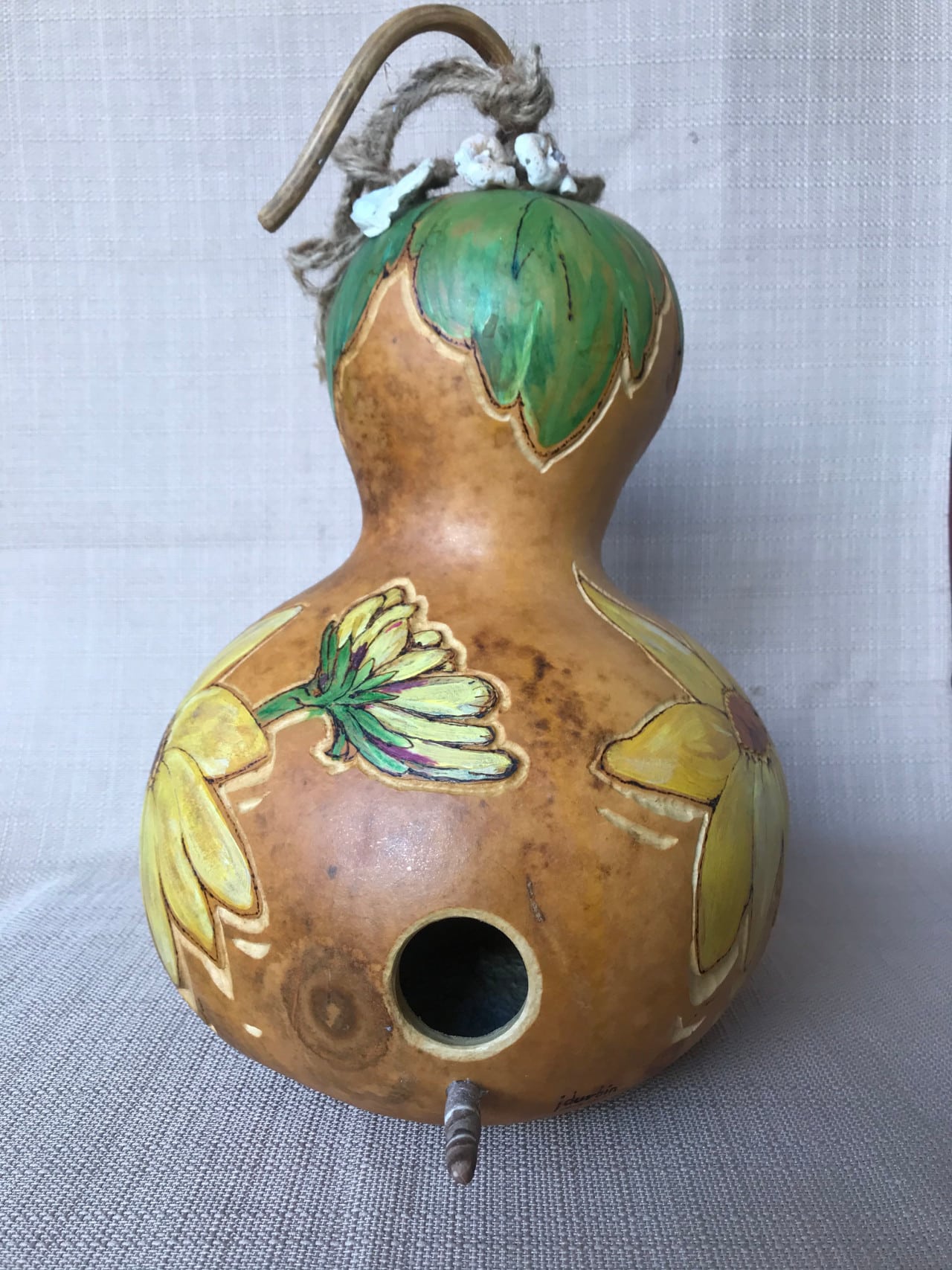 Joyce Durbin may have been born with a paintbrush in her hand. She's been painting anything and everything since she was a child in the Pacific Northwest. She grew up making do with what her large and hardworking family had, so repurposing comes naturally to her.
Joyce's love affair with gourds began after coming to Maui Upcountry, which she began doing more than 10 years ago after her three children were grown. She now lives with her husband in Makawao where she makes whimsical gourd art, as well as continuing to draw, paint watercolors, and create greeting cards.
Techniques for her often quirky gourds include cutting, carving, and burning, and finishes include mink oil and waxes with color added from natural and synthetic dyes, including shoe coloring. Her whimsical bent for repurposing led to use of found objects, both natural and manufactured, including feathers, fibers, flowers, shells, teeth, claws, wood scraps, hardware, and computer parts — pretty much anything that catches her eye.
Joyce grows some of her own gourds, while others come from local growers or from Arizona. Her gourds hang around with her for a long time, like friends, until Joyce really knows them well. Then, at some point it becomes clear that the time has come to begin the makeover. She often thinks the gourds might be as surprised as she is at what they become!