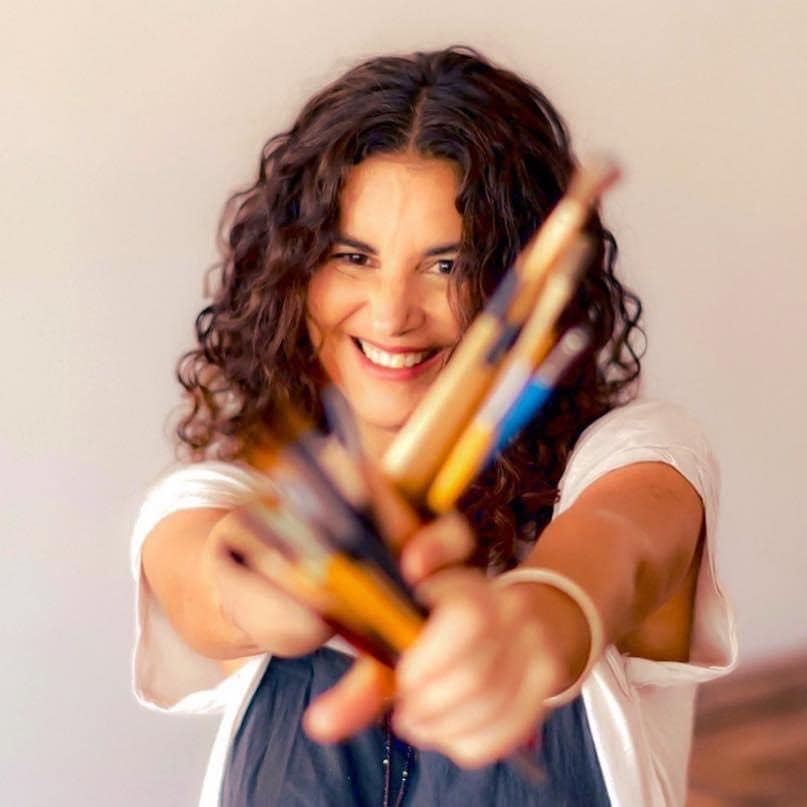 Josefina Zorrilla de San Martin is a South American artist born in Uruguay. Josefina's love for art runs deep in her blood, and after having lived on Maui for nearly a decade, she is deeply inspired by the vibrant nature of her surroundings. The unique color palette and energy of the Hawaiian landscape continues to inspire her work as an abstract artist.
Upon graduating from the Center of Industrial Design in Montevideo, Uruguay, Josefina worked in the fashion and design industry for 20 years. Alongside her career as a designer, she enrolled in classical drawing and painting classes to further develop her technical skills. Prior to moving to Maui, Josefina exhibited her work at Casa de la Cultura in her native Uruguay, a cultural center that values both visual and
performing arts.
During 2020, Josefina shifted her focus from design work to pursuing a full-time career as a painter. Since then, her work was selected for Hui No'eau Visual Art Center's annual juried exhibition in 2023.
See something in our galleries not shown here? Please email [email protected].