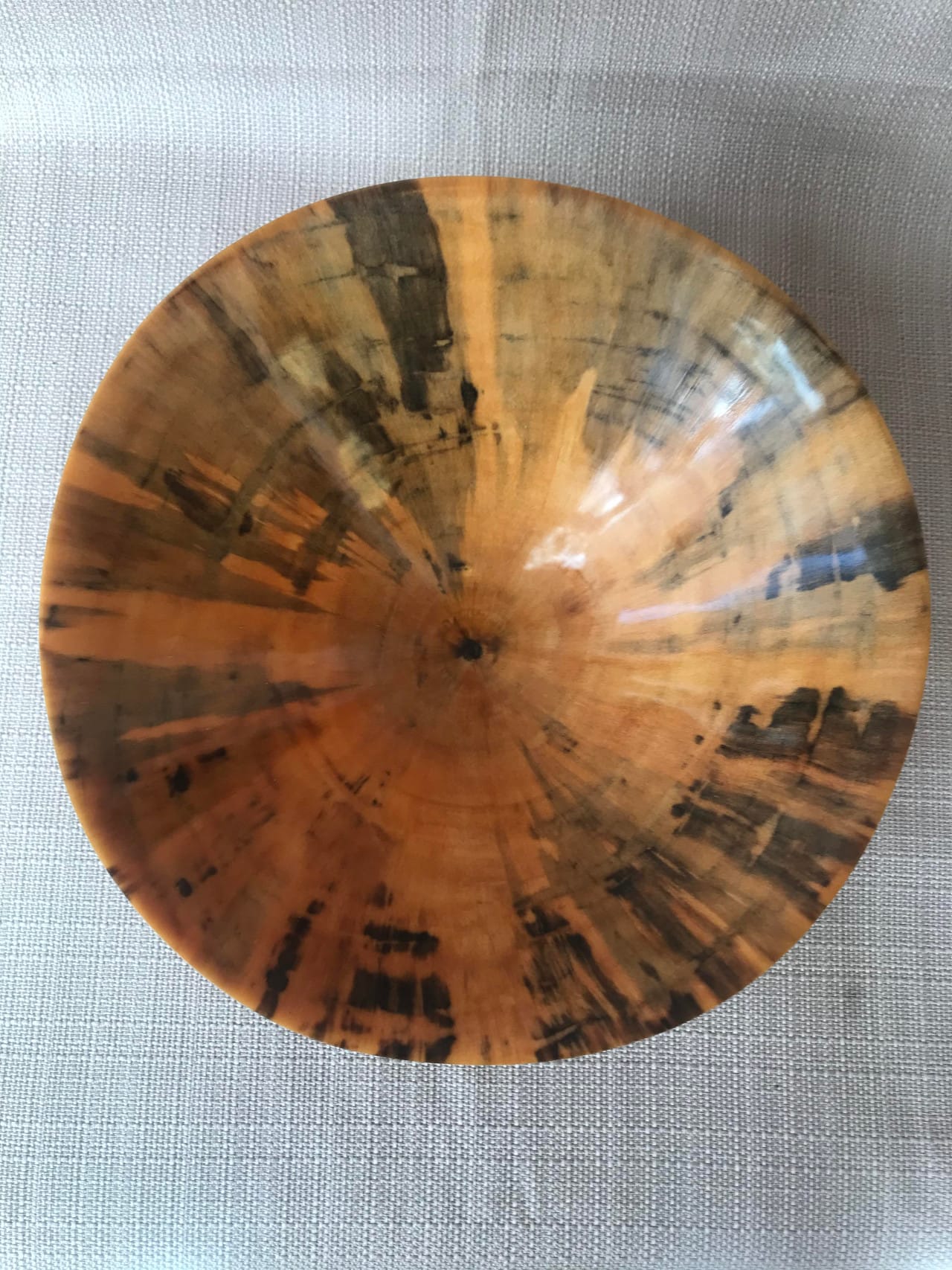 A Hawai'i resident for more than 40 years, Gerald Filipelli first found himself on the islands at the age of 19 via the U.S. Navy. He immersed himself in Polynesian culture, taking up canoe paddling and then canoe building, as well as carving stone, petroglyphs, and pearl shell fish hooks.
Recently retired, for a long time Gerald directed his energy to woodturning, something that he found all-consuming and inspiring. The diversity and spirit of the wood guided his final pieces more than any preconceived design. Attention to detail and distinctive fine finishes are trademarks of this well-known artist.
PLEASE NOTE: All vessels have an epoxy finish, so they are not considered food safe. Use a Pledge-like cleaner to keep your piece in pristine shape.