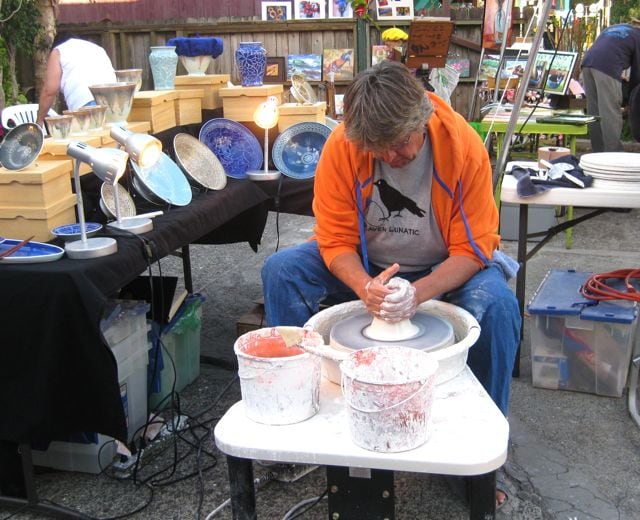 Interested in a custom piece? Please email info@mauihands.com with your ideas and we will work with you to make your vision a reality.
Born to an artist mother, Curt Stevens has been exposed to art his whole life. He became serious about art himself in high school, taking private lessons in ceramics when his art teacher told his mother he was a "natural" with clay. Curt moved to Hawai'i in 1990, living on Oahu at first and moving to Maui later on.
Curt's process involves hand-building slabs as well as wheel-throwing. His glazing is a continuing process of experimentation, resulting in unique colors and designs. Many of his pieces are porcelain and employ the Italian art of sgraffito, where he applies layers of color (underglazes or colored slips) to leather-hard pottery and then scratches off parts of the layer(s) to create contrasting images and patterns. Curt's work is both functional and decorative.