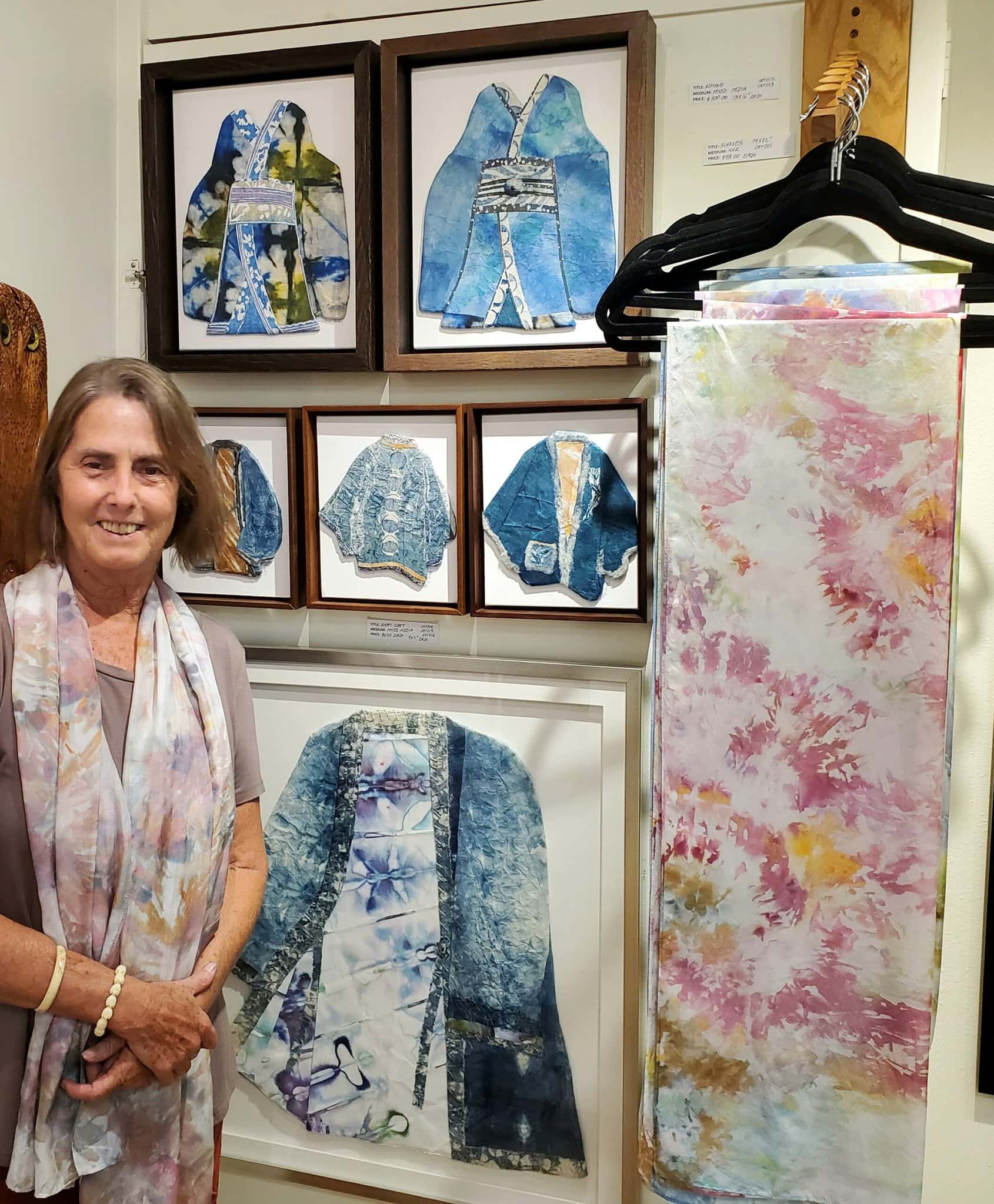 From large architectural projects to exploring mixed media, creativity has always been a way of life for Berkeley, California, native Cherie Attix. Cherie initially settled into a quiet beach community on the Big Island in 1970s, raising her family with a focus on living an active and creative life, before moving to Maui in the early 1990s.
Cherie has spent two decades exploring a variety of printmaking techniques with an eye toward combining multiple approaches to the printing process. For the past few years, she has also been dyeing paper and textiles to create home goods, wearable art, and sculptures while continuing to print. Cherie's inspiration comes from the vibrant beauty of Hawaiʻi nei. Her works are reflections of the natural world and, like nature, are always evolving and changing.
See something in our galleries not shown here? Please email us at [email protected].