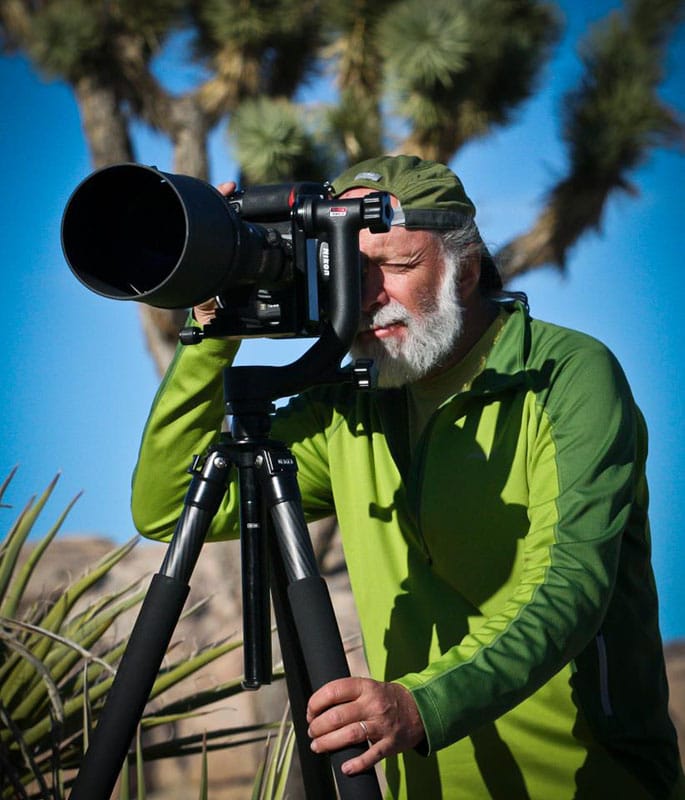 G. Brad Lewis ~ Photography
G. Brad Lewis is internationally recognized as a leading volcano and nature photographer. His photographs have received numerous awards and been widely exhibited, as well as appearing in numerous private, corporate, and public collections around the world.
For over 30 years, Brad has specialized in photographing Kilauea on the Big Island of Hawai'i, the most active volcano on Earth. Brad's volcano images have appeared on the covers of a number of magazines, including Life, Natural History, Nature's Best, Terra, Photographer's Forum, Earth, and Geo, and within the pages of National Geographic, Time, Outside, Fortune, Newsweek, and many other publications. Interviews with Brad have been broadcast on the NBC Today Show, CBS Evening News, and several Discovery Channel programs.
Artist Statement
"The goal of my photography is to further the viewer's understanding and appreciation of the natural world, to contribute on a global scale, photographs that help us comprehend the bigger picture.
In creating volcano images, I utilize movement, light, and texture of volcanic activity to open human emotions to the pulse of the Earth.
I have chosen Kilauea Volcano on the island of Hawaii as my primary subject. Nowhere else on Earth is creation happening on a continual basis at such a rapid rate. I find it crucial that there exist visual reminders that the Earth is alive and fulfilling an agenda of its own.
It is my desire to continue generating positive inspiration by focusing on photography that captures this essence of creation, beauty, and raw power."
See something in our galleries not shown here? Please email [email protected].