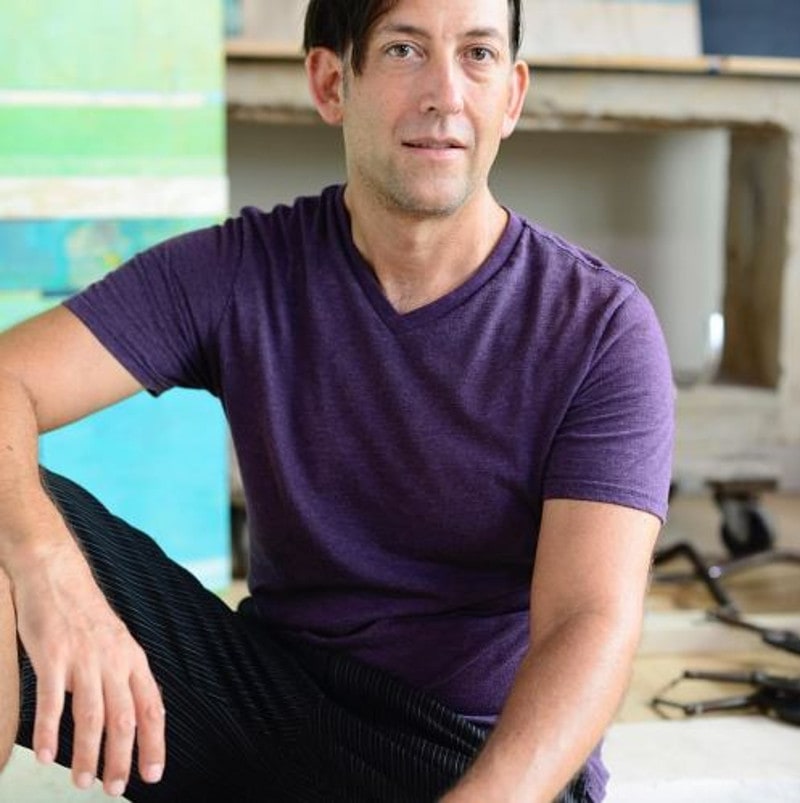 For Brad, being raised in Colorado was a mix of bucolic suburbia, camping excursions, and afternoons spent at the family's candy factory. These experiences marked him with a respect for the natural world and the belief that humble ingredients, blended together with honest hands and creativity, yield more than the sum of their parts.
Upon completion of his degree from the Rocky Mountain College of Art and Design in Denver, Brad moved west to Sonoma County, California, where he found inspiration in the works of Manuel Neri, Nathan Olivera, and others associated with the Bay Area Figurative Movement. Creating process-driven mixed media panels, he hit his creative stride while participating in invitational and juried shows throughout Northern California.
Now a Maui resident, Brad is intrigued with the island's many micro-climates and has developed a vast respect for the omnipresent ocean that surrounds him.
Artist Statement
"I am intrigued with the underlying energy that connects all of nature. My fascination with how this energy moves has made me understand the things I hold onto, and those I choose to let go of, define who I am as a person. This discernment is an important part of my process, which involves heavily layering the paintings surface to create a history that I am able to work back into. Recovered elements take on a new meaning in their revised context. This additive and subtractive process continues as I make decisions regarding what I feel is necessary and what is not. In the end what is let go of defines the piece as much as what remains."