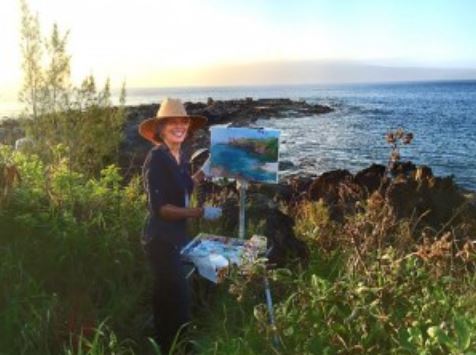 Betty Hay Freeland ~ Fine Art Prints
Betty Hay Freeland is one of Hawaiʻi's most highly regarded artists. Her perception of the islands is unlike that of any other artist, and she portrays the staggering beauty of the state with a tender touch.
Betty has spent considerable time exploring the Hawaiian islands, beginning her painting career on location and continuing to paint "en plein air" (in the open) to this day. Part of her background includes a notable Hawaiian ancestry, and many collectors feel that the special insights and emotions experienced in viewing her art are due to her heritage and passion for Hawaii. Betty's compelling impressionist landscapes are widely collected, and her value as a chronicler of passing eras is inestimable.
Gallery Note
Original pieces are available as well – please email [email protected] for availability and pricing.