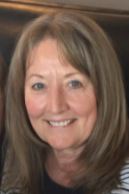 Annamarie Sheehan lives and works on the slopes of Haleakala on Maui. She was born in Germany, raised in Canada, and has lived in Hawai'i since 1975. Through her paintings she hopes to bring beauty and wonder into the viewer's world. To ponder the mystery and spiritual elements of life.
Artist Statement
Art has always been a constant companion in my life. I aim for connection and emotional resonance through my art. I invent as I go, arranging interesting themes and shapes that initially pull me in many directions, then seeing where the piece leads. I usually don't work from life or photos, instead each piece comes from my imagination. I work primarily with acrylics and my surface of choice is Ampersand Claybord™. These boards have a smooth, absorbent quality that allows for many layers and etching.
See something in our galleries not shown here? Please email us at [email protected].