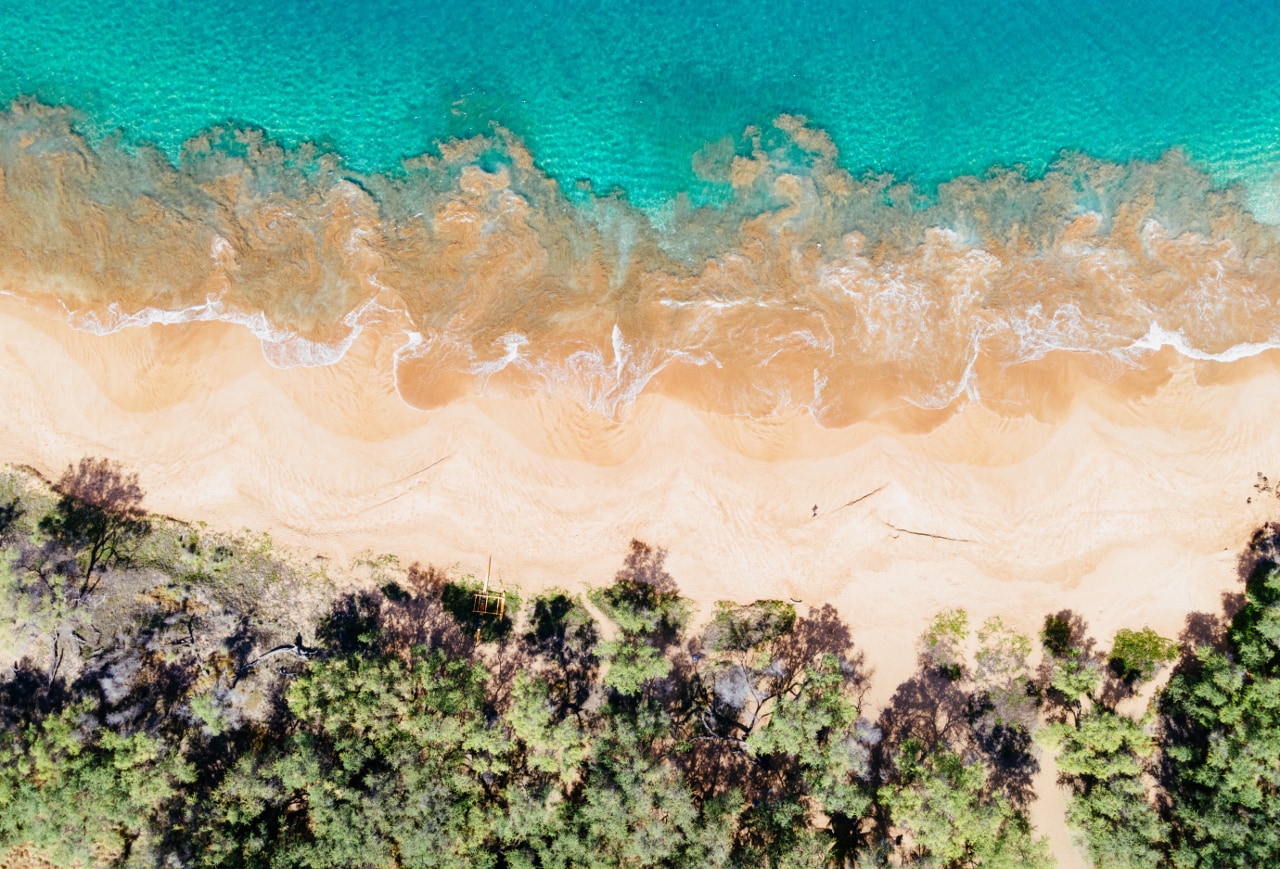 Photo of Po'olenalena Beach, Maui, courtesy of artist Michael Sweet.
We are living in interesting times…
On March 19, all non-essential businesses in Hawai'i shut down. From then on, each of our experiences have been unique — some bad, some good, some in-between — and have evolved as time passes. One thing many of us can agree on: We miss seeing your sun-kissed faces!
Flights are scheduled to return beginning August 1, and the rumor is that they are quite full. While few of our resorts are open, most vacation rentals will be. As one of the most isolated places on earth, Hawai'i has been spared the brunt of COVID-19 so far. When you visit, please "kokua" — meaning to help — keep local residents safe by continuing to use measures such as social distancing, face coverings indoors and in crowded areas, and handwashing or hand sanitizer, as well as following local policies.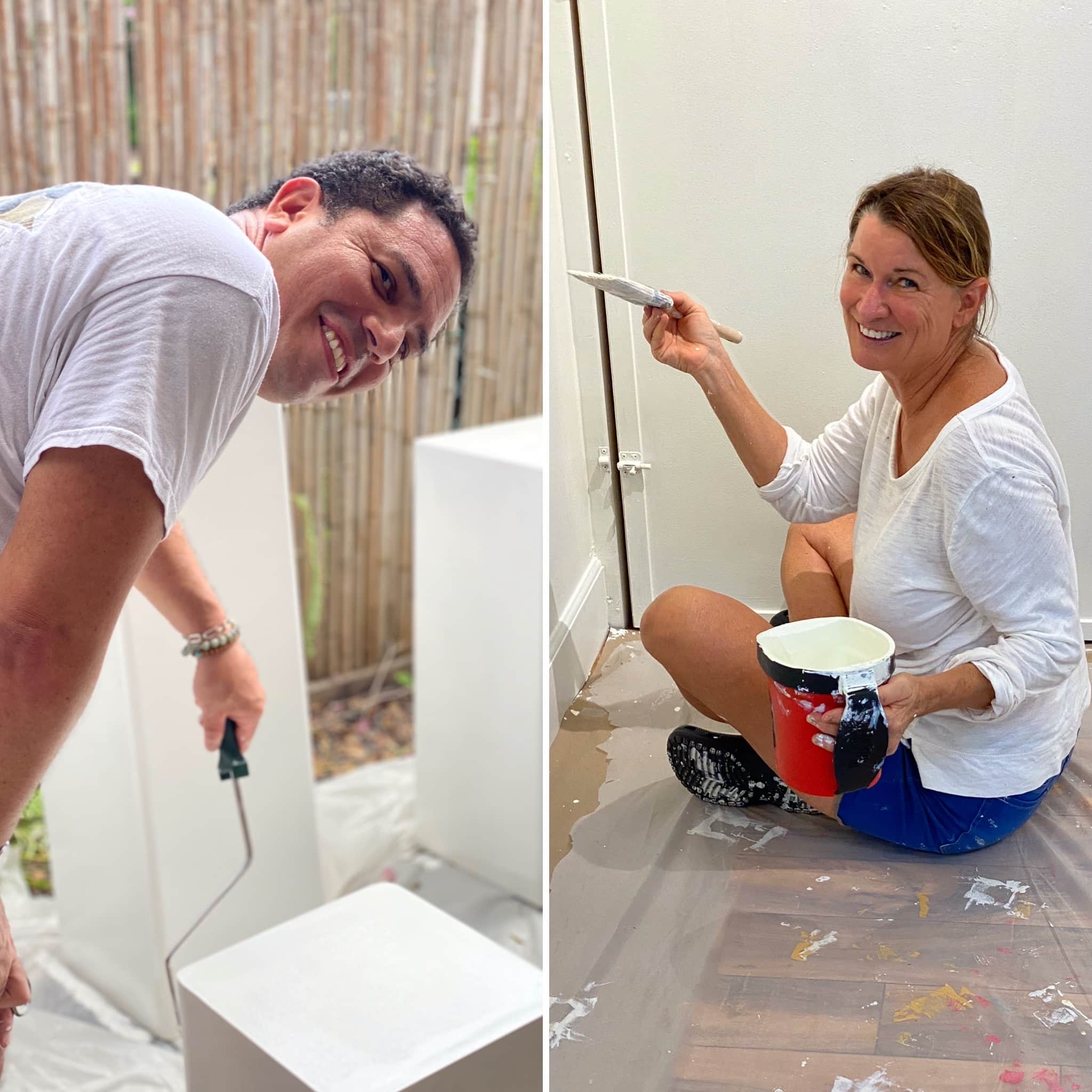 What we've been up to…
We are so excited to show you the hard work we put into our galleries during the last few months. Christina and Ariel at the Hyatt; Bonnie, Chris, and Audra in Lahaina; K-La'n and Jennifer in Paia; and Mouna and Luis in Makawao inventoried, deep-cleaned, painted, and re-worked every wall and display area. A lot of fabulous new artwork has made it into each refreshed location, and we can't wait to talk to you in-person about our wonderful artists and their latest creations.
Don't' forget: We are offering a 15% discount on everything through July 31, so if you haven't been to our website — www.mauihands.com — definitely check it out! Catherine, my daughter-in-law, has donated many hours adding new artists and artwork, and our online offerings are growing daily. And if you are STILL thinking about that piece you saw in the galleries but didn't take home the last time you were here? Email [email protected] ASAP to ask about a lower price — once August hits, it's back to regular pricing.
A hui hou!
Panna Cappelli, Owner, Maui Hands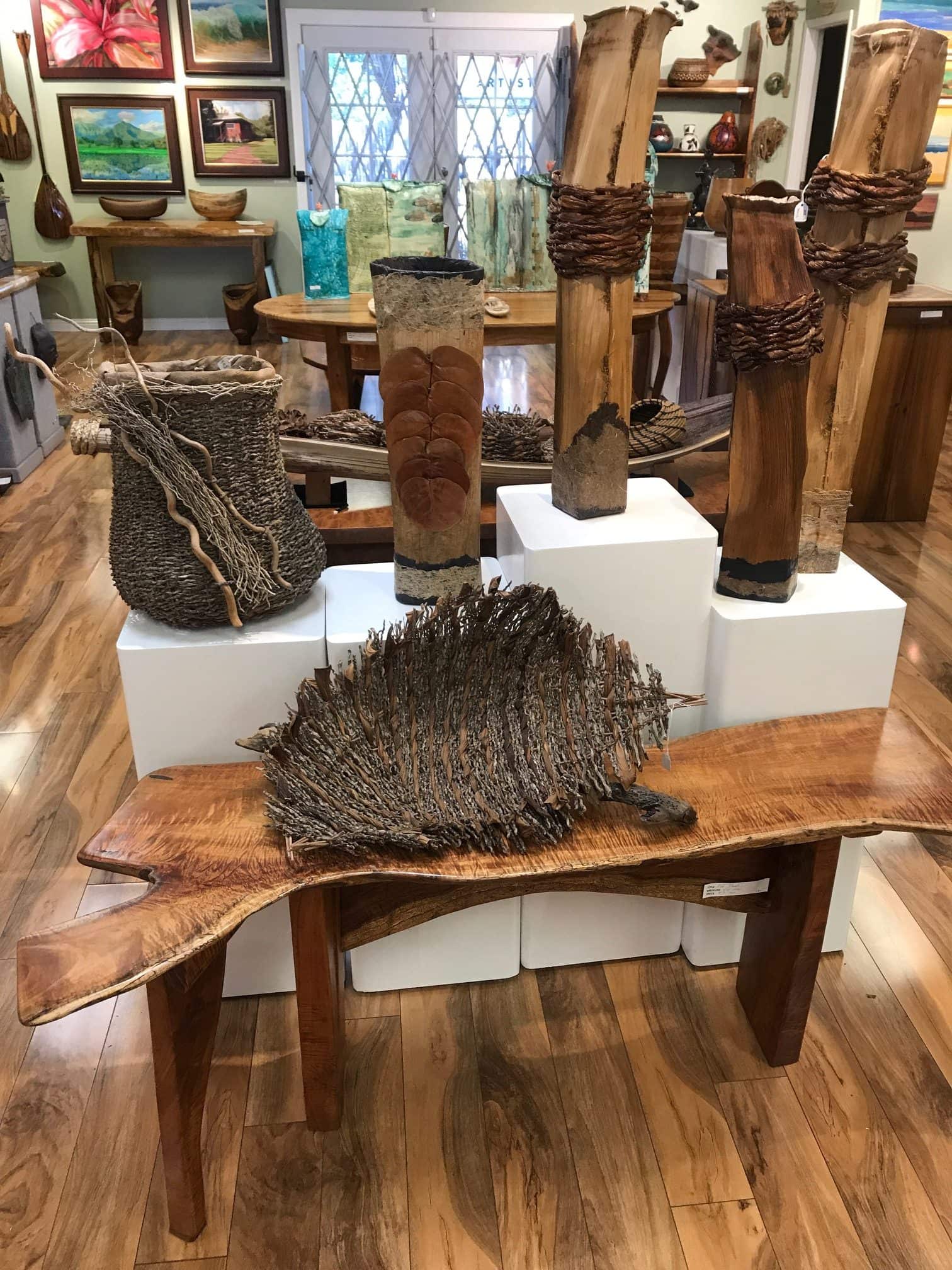 Keep up with us on Facebook and Instagram, and please tag Maui Hands in any photos we can share — nothing brightens our day like a heartfelt post by a happy client about their new artwork.
Pono (Righteous)
Grand Wailea, Ritz parent company donates $100,000
JULY 9, 2020 — The Grand Wailea and The Ritz-Carlton, Kapalua, both owned by Blackstone fund, donated $100,000 to the Maui Food Bank and will be distributing about 2,000 food packages Friday at both properties…
"We recognize that even though the state is slowly reopening, the basic need to put food on the table for one's family has never been greater," said Andrew Rogers, general manager of The Ritz-Carlton, Kapalua. "We are pleased that these acts of aloha will provide direct and immediate relief for our local community."…
Auwe (Oops)
Pineapple-flavored Mountain Dew Maui Burst is here to stay as a permanent flavor
JAN. 21, 2020 — If you haven't had a chance to try Mountain Dew Maui Burst, well, you're in luck. Mountain Dew announced this week that the pineapple flavor was such a hit, it's staying as part of the brand's permanent line-up.
The sweet, summery flavor was first released as a limited-time-only offering last fall, but the soda is now back on shelves at Dollar General and it's sticking around for good…